Rihanna Shares Chris Brown Song On Instagram & Her Fans Are Furious
21 October 2019, 10:56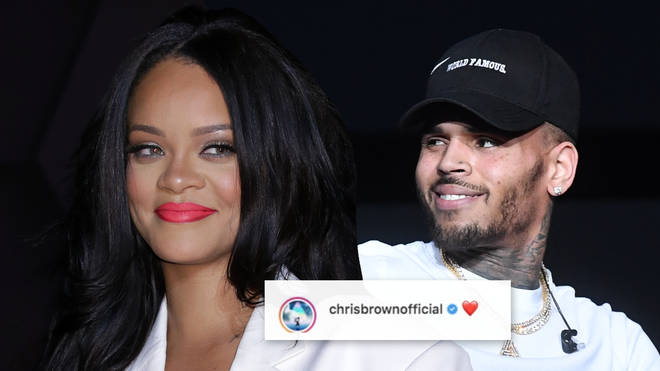 The 31-year-old singer was promoting her Fenty Beauty lip glosses with Breezy's music playing in the background.
Rihanna faced heat from some her fans this weekend after sharing a video with ex-boyfriend Chris Brown's music playing in the background.
The 31-year-old songstress and beauty entrepreneur shared a video showing her collection of Fenty Beauty lip glosses, which were displayed at the edge of a rippling pool.
"Gang Gang. just me and my #GlossyPosse!" she captioned the post. However, some fans were left unimpressed by Rih's accompanying song choice, as Breezy's collaboration with H.E.R., "Come Together", played during the clip.
Among the many comments gushing over the 'Needed Me' singer's products were disapprovals from her loyal Navy. "I know my ears aren't hearing that MFer," tweeted one.
"I KNOW THAT AINT CHRISTOPHER IN THE BACKGROUND," tweeted another fan. Another wrote, "the music... i'm not giving this a like," in response.
It appears Breezy himself, however, was flattered. The 'No Guidance' crooner, 30, reposted the clip onto his own Instagram story and dropped a heart emoji on the original post.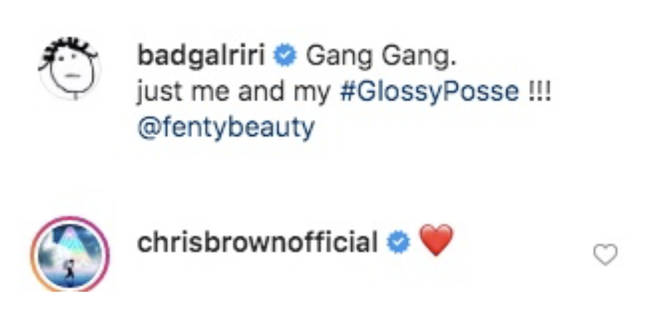 The former couple's tumultuous relationship has been well-documented over the last decade. After Brown assaulted his then-girlfriend back in 2009, his reputation has remained tarnished.
Last month, Breezy faced some major backlash after he left some suggestive comments on a photo of Rihanna in her underwear, to which he responded by photoshopping his head into said photo.