Rihanna Swiftly Shuts Down Fan Who Wraps His Arm Around Her
15 October 2019, 12:03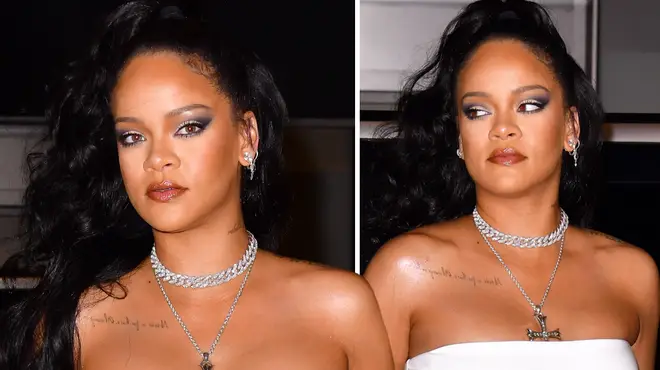 In a video that has surfaced online, Rihanna has an awkward encounter with a fan. RiRi swiftly rejects the fan from wrapping his arm around her.
Rihanna recently touched down in New York City and attended the Rolling Loud festival to hang-out with Sunday's headliner A$AP Rocky after his show.
The 31 year-old singer happened to be backstage with Rocky, when a fan attempted to shoot his shot and touched the "Work" singer. However, the moment was captured on video and has found it's way online.
While many people would love to be in Rihanna's presence and take the opportunity when they can, it doesn't mean RiRi is okay about how people decide to go about it.
In an video posted by TheShadeRoom, a unknown man approaches Rihanna for a photo and gets a little bit too comfortable with her.
The man goes to place his arm over her RiRi's shoulders and her quick and swift removal of his arm had everyone in the room laughing.
It's hard to make out exactly what Rihanna is saying, as she removes his arm from around her neck. However, she definitely made a cheeky remark as everyone in the room laughed.
Despite the awkward encounter, Rihanna reacted with a light remark, but still stood her ground. This is an example of what happens when a fan crosses certain barriers.