Rihanna Is Releasing A New Song Next Week & We Know What It's Called
2 November 2017, 13:15 | Updated: 2 November 2017, 13:18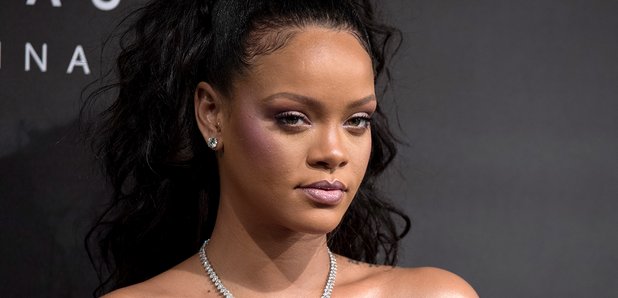 #R9 alert.
Rihanna fans, prepare yourselves - the 'Lemon' star is dropping a brand new song next week.
Fresh from her feature on N.E.R.D.'s epic comeback tune, RiRi appears to be gearing up for her own return to music following the success of 2016's 'ANTI'.
Rumours began circling after Genius posted the lyrics to what appears to be an unreleased Rihanna song titled 'Louvre'.
'Louvre' - a likely nod to the famous Parisian gallery - has a listed release date of 6th November 2017, which is next Monday.
#Louvre release date in 5 days, by @rihanna and @GLASSJOHN. Rumoured by @Genius website... your thoughts? Nov 6th pic.twitter.com/EyJJUj9ZmE

— Rihanna (@FENTZYY) 1 November 2017
Adding to the hype, the track's producers are behind two of Rihanna's biggest songs of the last year.
Glass John worked on slow-jam 'Kiss It Better', while Kuk Harrell was behind her monster Drake-assisted song 'Work'.
If the speculation turns out to be true, the new drop will mark Rihanna's first solo single since 'Love On The Brain'.
Need more confirmation? Well, a series of since-deleted tweets from Glass John appear to mention 'Louvre' and suggest it will feature in Rihanna's upcoming campaign for Dior.
. @GLASSJOHN is saying that @rihanna's new song #Louvre in partnership with Dior is to be released this week with a video.... your thoughts? pic.twitter.com/Y9323bVgtE

— Rihanna (@FENTZYY) 1 November 2017
Rihanna is yet to comment on the reports.
The R&B songstress is reportedly working hard on her ninth studio album, which is affectionally called #R9 among fans.