14 Rihanna Instagram Stories That Made Us (Almost) Forget About Snapchat
9 November 2018, 16:37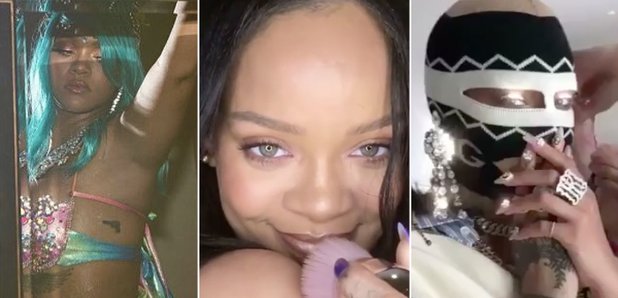 We run down Rihanna's best moments on Instagram stories.
Since leaving Snapchat at the start of 2018, Rihanna has swept up her 62 million Instagram followers into a whirlwind of Body Lava, killer outfits and hilarious moments.
From the latest Fenty Beauty releases to low-key insights into her personal life with her friends and family, Bad Gal remains one of the best people to keep up with on the platform.
Check out her greatest Instagram Stories below, and keeping checking this page for the latest updates.
Pause, play, RIHpeat...
When she jammed to her old-school anthem 'Pon De Replay' en route.
When her Coachella '18 disguise was doing the MOST.
When she stared into our souls while promoting her Fenty Beauty Body Lava.
All hail Crop Over Fenty.
When she was that annoying aunt.
When she celebrated the last of her 20's.
Rihanna is always living her best life.
When she proved that Father Christmas is, in fact, real.
She also partied with an alien that Christmas. Dope.
When she sang happy birthday to Mama Fenty.
Does it surprise anyone that Rihanna is also a makeup artist?
When she was her own best advert for Fenty X Puma.
When she fangirled over Beyoncé's Coachella performance with the rest of the world.
That new hair, tho.