Snapchat Reportedly Loses $800 Million After Rihanna Slams Offensive Ad
17 March 2018, 15:09 | Updated: 17 March 2018, 16:29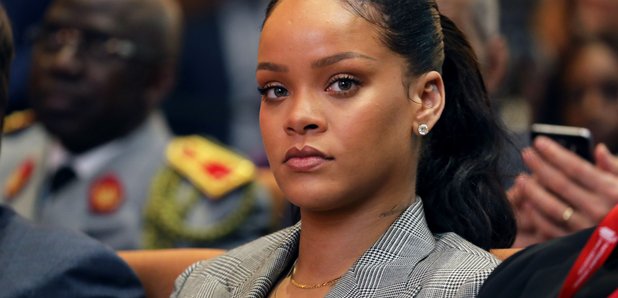 Snapchat's stock took a dive after Rihanna told the company to "throw the whole app-oligy away."
Days after Rihanna called out Snapchat for an offensive ad which appeared on their platform, new reports indicate that the singer's clapback may have caused Snap Inc.'s stock market value to tumble to the tune of $800 million.
It all started with an advert that asked Snapchat users whether they would rather "slap Rihanna" or "punch Chris Brown". Shortly after Snapchat users began circulating the photo on social media, Snap Inc. issued a statement confirming that the ad was approved in error.
"We immediately removed the ad last weekend, once we became aware," they told the BBC.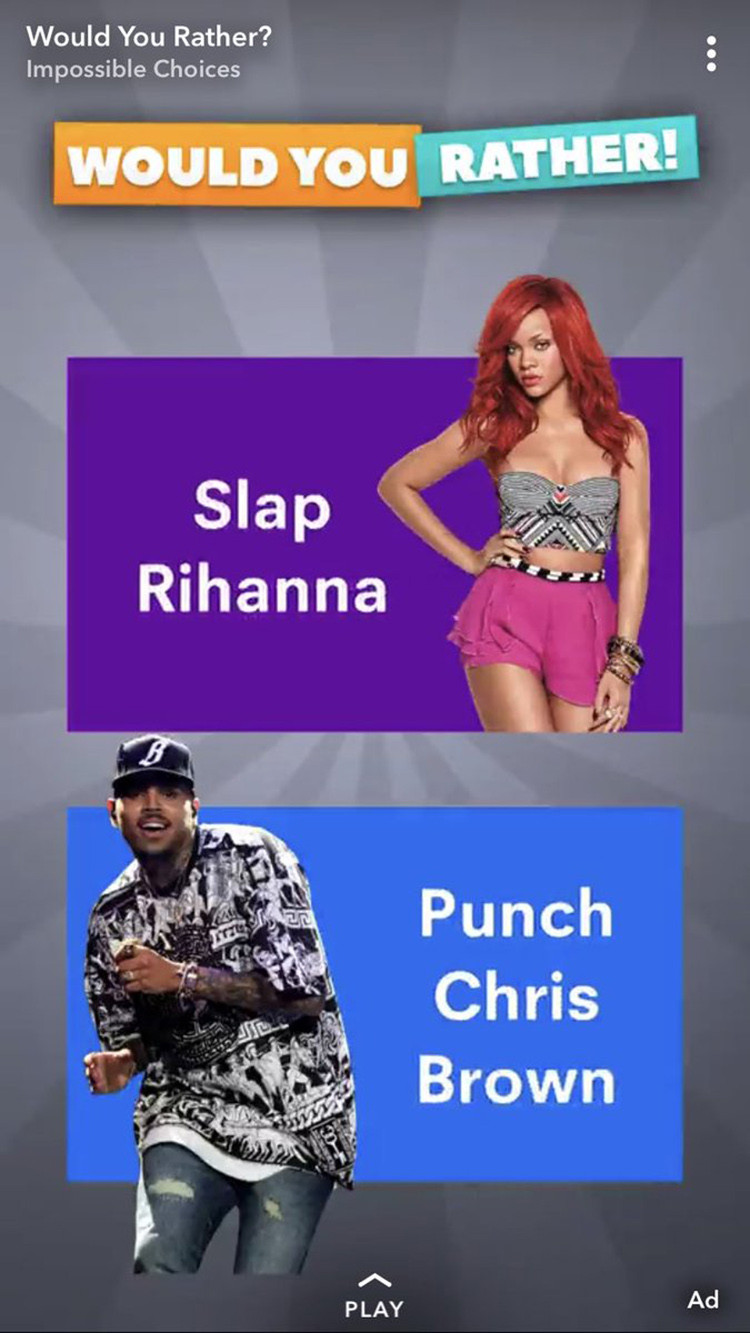 via Snap inc.
Rihanna slammed the platform via Insa Stories, writing "Now SNAPCHAT, I know you already know you ain't my favourite app out there but I'm just trying to figure out what the point was with this mess!"
"Shame on you," she also wrote. Rihanna ended the blistering statement with the punny remark "throw the whole app-oligy away".
Fans began sharing their intentions to delete the app and, soon after, it became clear the stock market was likely reacting to her statement in a big way.
Rihanna: "Throw the whole app away"

Snap chat Stock: pic.twitter.com/B7eB0XQJLI

— God's Plan (@Broom__Stick) March 15, 2018
Snap stock is dropping after Rihanna spoke out: "Throw the whole app-oligy away." https://t.co/CyQi81LTa5 pic.twitter.com/caz1s64zuf

— MarketWatch (@MarketWatch) March 15, 2018
Snapchat lost $800 million in stock after Rihanna responded to their offensive ad. Damn, she really is our president

— carlos (@notthatcarlos) March 16, 2018

Snap shares reportedly fell by 4%, according to CNN, wiping out $800 million dollars from their stock market value.
If that sounds familiar, you'll recall that Snap experienced similar billion-dollar woes after Kylie Jenner tweeted in February that she does "not open Snapchat anymore".