Nicki Minaj Reveals How Surprising Tekashi 6ix9ine 'FEFE' Collaboration Came Together
7 August 2018, 12:05 | Updated: 10 August 2018, 09:36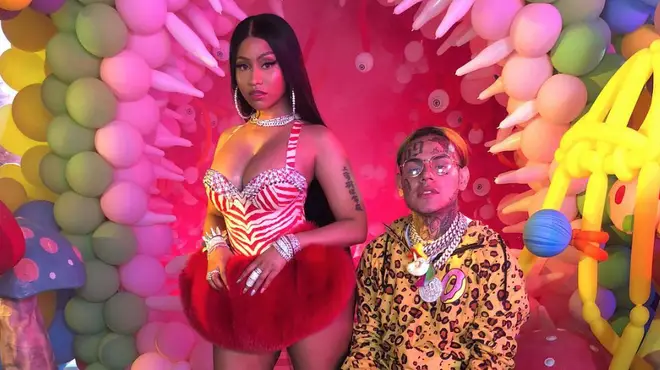 Nicki admitted her verse took 5 minutes...
Nicki Minaj has revealed the story behind how her surprising Tekashi 6ix9ine 'FEFE' collaboration came together.
The 'Queen' rapper, who showed Drake mocking the song last week, has revealed how quick she actually wrote her verse for 'FEFE'.
"6ix9ine sent me this song & we got on the phone to discuss," she said. "5 mins after the call I sent him this voice note.
"He sent me a voice note back making fun of my voice. I was literally in bed half sleep!"
See the post below:
Tekashi 6ix9ine and Nicki Minaj's song 'FEFE' is currently no.3 in the Billboard charts.
The official music video features the New York pair showing off their chemistry in a fantasy world, filled with ice cream, candy and super soakers.
Meanwhile, Nicki Minaj is currently working on her new album 'Queen' which is set for release on 17th August, after being delayed.
The singer was awaiting a sample from legendary singer Tracy Chapman.
6ix9ine is currently readying a new collaboration with 50 Cent called 'Get The Strap', which is rumoured to be premiering during episode 8 of Power Season 5.