Nicki Minaj new album 2020: tracklist, release date, songs, features & more
30 June 2020, 14:26 | Updated: 30 June 2020, 14:31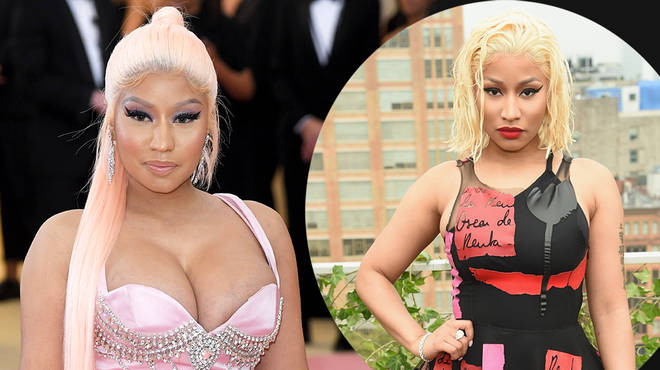 Nicki Minaj is working on a new album for 2020 - here's everything you need to know from the songs to the featured artists.
Nicki Minaj has confirmed that she's making music for her new album, set to drop in 2020. Since the release of her last project, Queen, back in 2018, the "Yikes" rapper has been pretty quiet on the music front.
Taking a hiatus from social media and claiming she was retiring from her rap career, she left fans unhopeful that they would be seeing music from her any time soon.
However, she is back on the scene and ready to take over! See more on Nicki Minaj's new album below.
What is Nicki Minaj's new album called?

In June 2020, Nicki Minaj teased the potential title of her upcoming studio album. First, she tweeted, "MEMORIES", which many took as a hint towards a possible album or single title.

However, her next tweet sent fans spinning. "PF2," she tweeted, a likely reference to the potential follow-up to her critically-acclaimed debut record Pink Friday.

Is Nicki Minaj working on Pink Friday 2?

Picture: Twitter

'MEMORIES' she tweeted.

Picture: Twitter

Earlier this year, the 37-year-old dropped a stand-alone single, 'Yikes'.

Back in February, Nicki revealed some details about her forthcoming fifth album. One fan asked, "Can we be expecting a new alter-ego this era? Or possibly the return of a fan fave."

Nicki then responded, "Queen Sleeze". When asked to describe her new second self, Nicki expounded saying, "She's more calm but way deadlier."

She continued "My husband always says he's more afraid when I talk quiet then when I yell. Lmao."

"He said that's how he knows when I'm dead tf serious."

Back in September 2019, Minaj was interviewed by Elle about her Fendi Prints collection. In the interview, she said she was working on a new album and described it as "fierce, fun and unapologetic".

Minaj "It's probably the most excited I've been about an album release in a really long time," she said.

"I'm happy that we're not making my fans wait for another album like I've done in the past".

What is the release date of Nicki Minaj's new album?

There is not currently an official release date for Nicki Minaj's album.

However, following speculation that the rapper is working on a follow-up to her debut album Pink Friday, which dropped in November 2010, fans think she may drop it on the tenth anniversary of the record.

What songs are on Nicki Minaj's new album?

There is currently no official tracklist for Nicki Minaj's album.

Her latest solo singles 'Yikes' and 'Megatron' could feature, as well as her recent collaborations including: 'Say So' with Doja Cat, 'Wobble Up' with Chris Brown and G-Eazy, 'Tusa' with Karol G and 'TROLLZ' with Tekashi 6ix9ine.

Which artists feature on the album?

Nicki Minaj has no confirmed which artist will feature on her new album.

Going by her frequent collaborators, however, there are a few names we can expect to see on there should she choose to join forces with other artists.

Lil Wayne, Drake, Tekashi 6ix9ne, Ariana Grande, Eminem and Swae Lee are just few of her recent song mates.