Nicki Minaj Accused Of Sparking Drake & Meek Mill Beef With One Savage Comment
18 September 2019, 14:51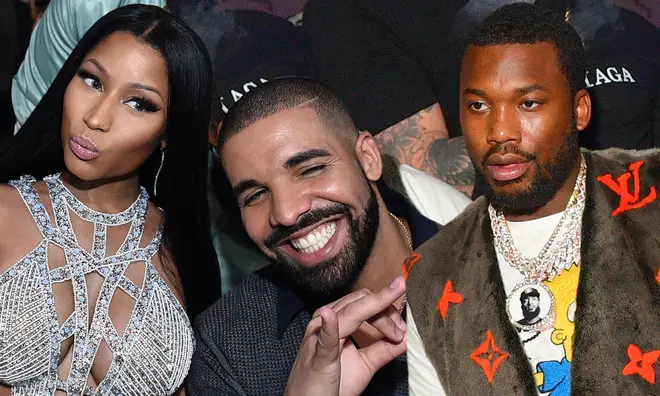 Here's how Nicki Minaj allegedly ignited the infamous beef between Drake and her then-boyfriend Meek Mill, according to DJ Akademiks.
Over the last few weeks, media personality DJ Akademiks has been spilling some alleged 'tea' on current nemesis Nicki Minaj across social media.
Akademiks has accused the 36-year-old rapstress of sending him threatening messages, claiming that she and her fiancé Kenneth 'Zoo' Petty are trying to take him down.
And now, adding further fuel to the fire Akademiks has brought her old flame Meek Mill and former labelmate Drake into the mix - by claiming she played a part in their beef.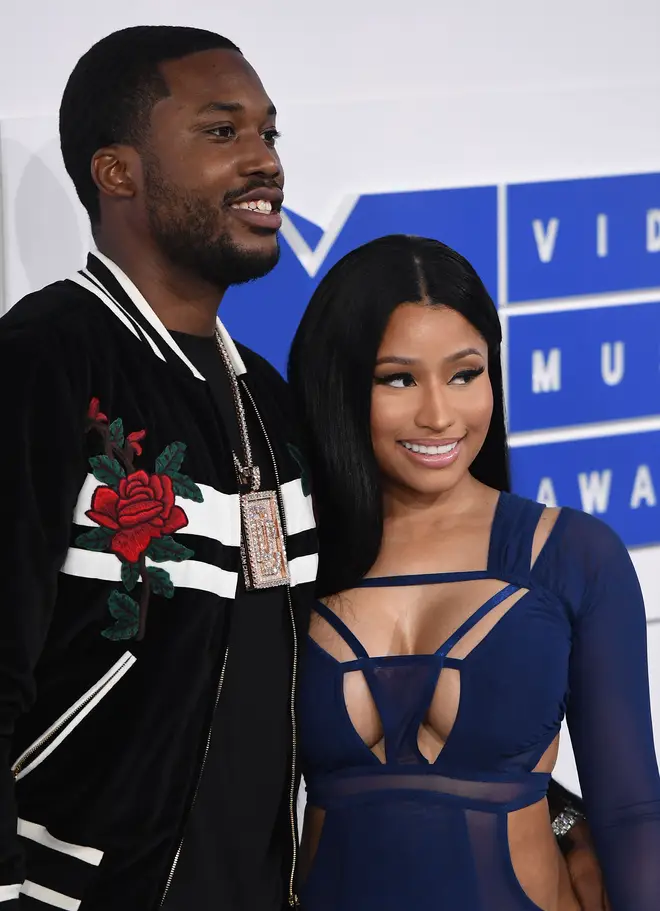 In an explosive rant, Akademiks alleges that Nicki had a big part to play in the past tension between Drake and Meek Mill, according to his 'trusted' inside sources.
Aka recalls a time where Nicki and Meek where allegedly shopping in a high-end store. Meek was only carrying cash, while Nicki had her card.
Meek allegedly went to pay for the couple's items when he realised he didn't have enough cash on him. He asked Nicki if she could pay, and instead she separated their items and paid for her own, leaving Meek to handle his.
As they were leaving the store, Nicki allegedly said to Meek, "Drake wouldn't do that sh*t." Meek immediately jumped on Twitter and asked that nobody to ever compare him to Drake again, thus kicking off their "Twitter fingers" beef.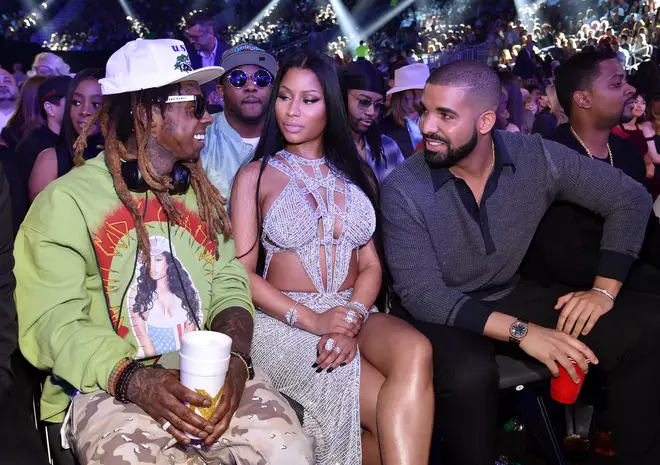 At the end of 2018, Drake and Meek finally buried the hatchet after three years of beefing. Drake brought Meek out on stage to perform during his tour with Migos, 'Aubrey and the Three Migos.'
Earlier this year, the pair collaborated on their chart-topper 'Going Bad'. Nicki, meanwhile, has gone into a self-professed 'retirement' from music in order to focus on her family.
The rapstress is yet to comment on Akadamiks' allegations.