Wendy Williams Drags "Plastic" Nicki Minaj, Calls Husband "Killer & Sex Offender"
23 October 2019, 11:07
Williams threw shade at Minaj's now-husband Kenneth Petty over his criminal past.
Nicki Minaj revealed she secretly married childhood sweetheart Kenneth 'Zoo' Petty this week after a year of dating.
However, talk show host Wendy Williams is already throwing shade at the rapper, 36, following her low-key nuptials, kicking off by speculating what Nicki might look like if she falls pregnant.
"Can you imagine a burgeoning belly with these burgeoning hips?" Wendy asked her audience. "I mean, the plastic of it all. She's gonna have a big belly and she's short and she's got the boobs and the hips.
"And I don't know what he does for a living," she said of Petty, before bringing up his criminal past. "I just know that he did time in jail for - he's a sex offender."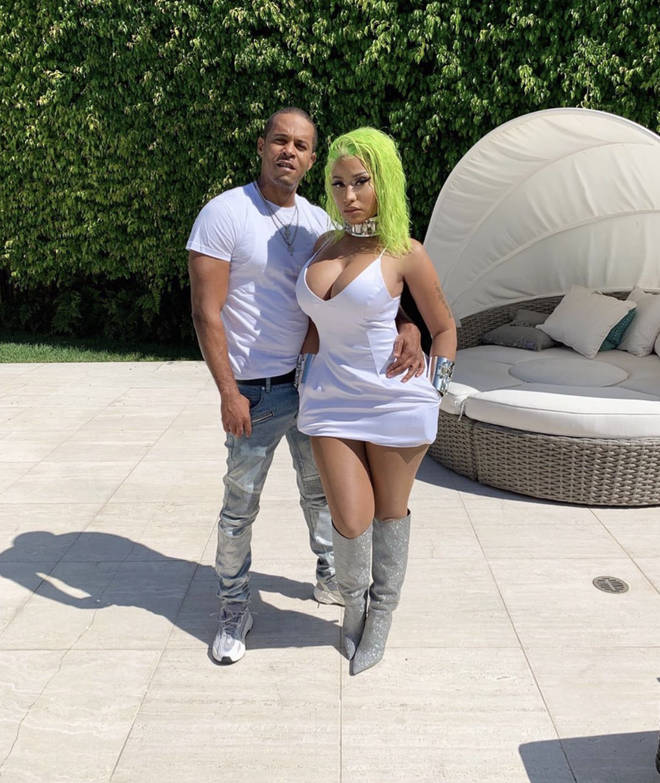 Williams, 55, then mentioned Minaj's brother Jelani, who was convicted back in 2017 for sexually assaulting his then-11-year-old stepdaughter. "Well, she's no stranger to that 'cause her brother's in jail for sex offending," she said.
Moving back to Kenneth, Williams continued, "Well, first-degree manslaughter. Now, he served seven years in prison and he's also a sex offender. So that means that he...is a manslaughter a killer?
"Okay. So, he's a killer and a sex offender," she added, before throwing her hands in the air and announcing, "Well Nicki, congratulations."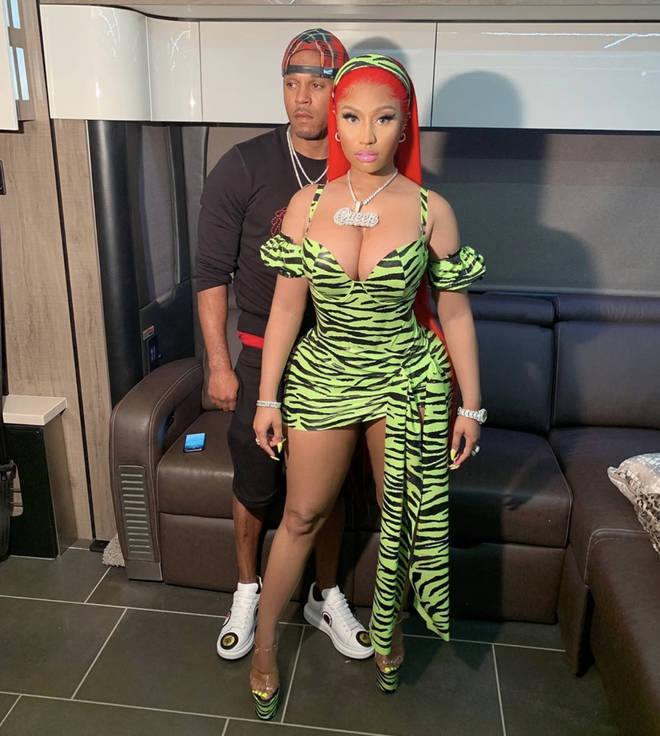 The 'MEGATRON' rapper's wedding comes just over a month after Nicki announced she was "retiring" from music in order to focus on having a family.
"I've decided to retire & have my family. I know you guys are happy now. To my fans, keep reppin me, do it til da death of me, in the box- cuz ain't nobody checkin me. Love you for LIFE," she wrote.
Despite only dating for a year, Nicki and Kenneth go way back. The pair grew up together in Queens, New York, and were childhood sweethearts before going their separate ways, linking up again in December 2018.
Their relationship hit the headlines after it was revealed Kenneth was previously convicted of first-degree attempted rape, and also served time in jail for first-degree manslaughter.