Nicki Minaj's 'Husband' Kenneth Petty Pleads Guilty In New Court Case
15 March 2019, 11:04 | Updated: 15 March 2019, 12:19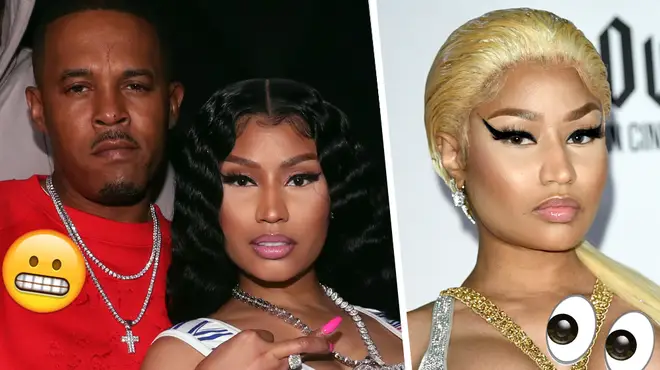 Nicki Minaj's 'husband' Kenneth Petty has reportedly plead guilty in new driving court case...
Nicki Minaj's boyfriend Kenneth Petty has found himself in new legal troubles after driving on a suspended license. It is safe to say that Kenneth Petty isn't new to the criminal justice system, so knew exactly what would come with driving on a suspended license.
According to court documents obtained by TMZ, the 41 year-old who has had previous run ins with the law, plead guilty to aggravated unlicensed operation of a motor vehicle in New York.
In the court documents revealed by TMZ, a police officer reported that he witnessed Kenneth blow through a stop sign around 1:30 AM on Sept. 13 in Long Island. The police pulled Nicki Minaj's boyfriend, Kenneth over and discovered he was driving on a suspended license. The court has reportedly ordered Kenneth Petty to pay $88 in fines and clear his license.
Kenneth Petty is no stranger to the law, having spent seven years behind bars for first degree manslaughter, which he pleaded guilty to after being charged with second degree murder. While in jail, Kenneth violated prison rules many times.
According to reports that cited law enforcement insiders, claimed that Kenneth shot Lamont Robinson three times on a street corner in Queens in April 2002. Nicki Minaj's lover allegedly drove to a point across the street from Lamont, with his associates, then Kenneth emerged from the vehicle and walked over to his victim before firing into his stomach. 
In 1995, Petty was convicted of first degree attempted rape after a incident with a 16-year-old girl, according to public records from the New York Division of Criminal Justice Services.
According to court documents, Petty used a 'knife/cutting instrument' during the attempted assault. Kenneth Petty was then sentenced to 18 to 54 months in state prison, but reports didn't state how much time he served in prison.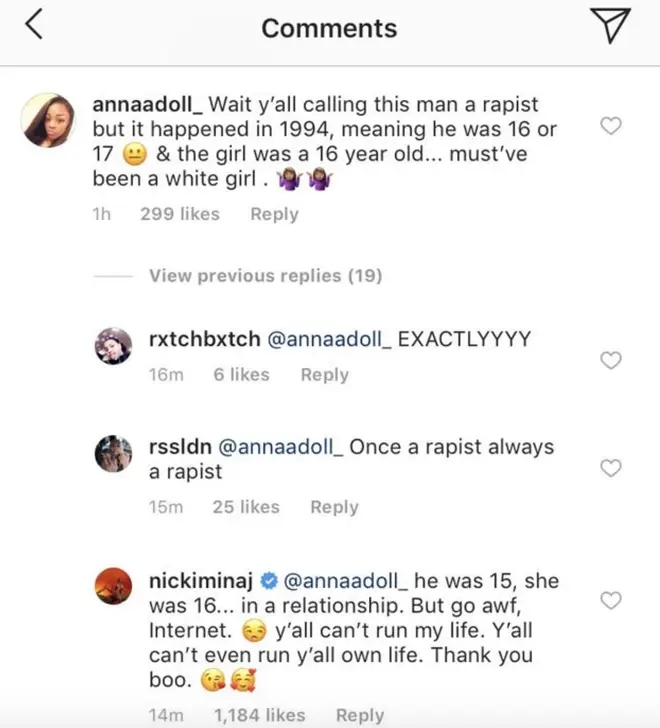 Nicki defended her lover by replying to a fan that stuck up for her after receiving backlash for dating Kenneth Petty. Nicki Minaj posted "He was 15, she was 16 … in a relationship. But go awf, Internet. Y'all can't run my life. Y'all can't even run y'all own life. Thank you boo,' she replied.
Now Nicki knows that she does it have a husband. When did she marry Kenneth Zoo petty ? I want the mystery solved. #QueenRadio

— Sarah Nicole 💋💄🌹🐝 (@miss_flawless4) March 12, 2019
Nicki Minaj's fans are questioning whether Kenneth petty is good enough for her and whether his criminal history will carry into his future. Some fans are hopeful and believe they will last, despite what Kenneth goes through with the law.
In other recent news, Nicki Minaj referred to Kenneth Petty as her 'husband' on Queen Radio in London. Fans have gone insane, trying to gage whether Nicki accidentally exposed their secret marriage.