Nicki Minaj & Cardi B's Beef Was "Produced", Claims Chance The Rapper
13 September 2019, 16:17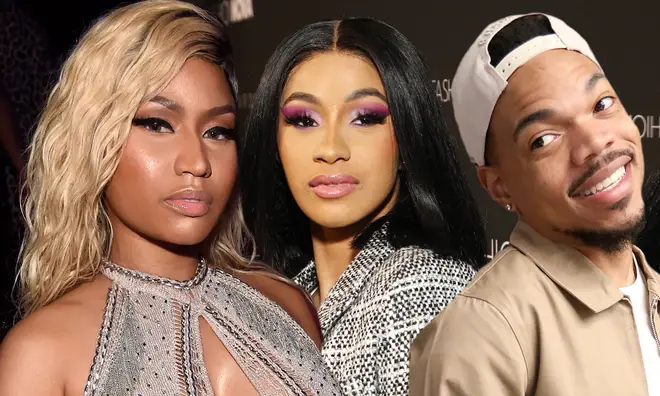 The 26-year-old 'The Big Day' rapper suggested that the highly-publicised beef between Nicki and Cardi was manufactured.
The infamous beef between Nicki Minaj and Cardi B was manufactured - at least, that's what Chance The Rapper seems to think.
During an interview with Big Boy, the Chicago rapper - who recently released his new album 'The Big Day' - speculated that the animosity between the two female rappers was "curated" and "produced".
"A lot of that stuff is produced," explained Chance. "A lot of everything is curated before we get to see it. Like, all the information, the way that they phrase it to us."
"The way they pit people against. It's made for you to like, accept it a certain way, so a lot of people had to choose a side."
"I don't want to speak for them at all, but I feel like to a certain extent they got pushed into that too, and I don't think that all of that was a hundred percent their feelings."
Earlier this week, 16-year-old rapper Bhad Bhabie claimed 'retired' Minaj had an issue with Cardi B's rise to fame, saying Minaj was "salty" and has a bad attitude towards upcoming female artists.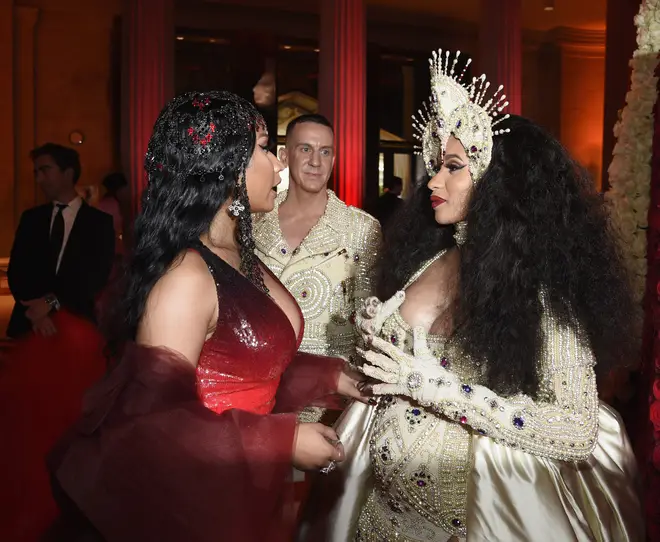 "No one told her to get salty," Bregoli said. "If she would have took Cardi under her wing and been like, 'Yeah, this my b*tch.' She didn't have to be all, 'I can't stand another b*tch taking my spot.' Like, sit your salty a*s down and just deal with it."
Both Nicki and Cardi are yet to respond to the claims. Minaj recently announced her retirement from music, in order to start a family and, allegely, to avoid online trolls.