50 Cent Responds To Nicki Minaj's Retirement Announcement On Instagram
10 September 2019, 09:46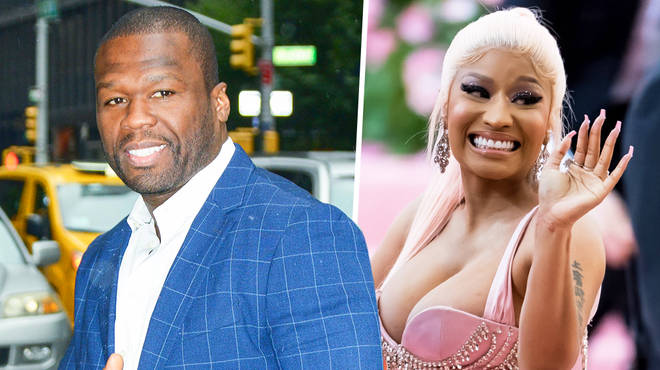 Rapper 50 Cent has responded to Nicki Minaj's retirement announcement on Instagram. After Nicki's fans has mixed emotions to her announcement, Fif weighed in on the topic.
50 Cent has commented on Nicki Minaj announcing that she is retiring from her rap career. The Queen rapper also recently apologised to her fans for the "abrupt and insensitive" way she announced her retirement.
While the blogs went wild and Nicki's fans were upset by the news, 50 Cent was also affected by the news. The rapper took to Instagram to let everyone know she wants Nicki to stay in the game.
50 Cent reposted a photo of Nicki Minaj and her boyfriend Kenneth Petty. The rapper took to Instagram and addressed Nicki's announcement in his caption.
"Both these ni**as crazy, but you know you gotta love it SOUTH SIDE," wrote 50.
While Fif joked about, he was serious when he said he's not ready to see Nicki hang up the mic. "I don't want @nickiminaj to retire just take a break" he added.
Nicki blindsided her fans and her team with her big announcement. She had reportedly been in the studio working on new music in recent weeks and made plans to record with several artists in the last few days.
In regard to her retirement, Nicki Minaj explained to her fans "I'm still right here. Still madly in love with you guys & you know that," she tweeted.
"In hindsight, this should've been a Queen Radio discussion & it will be. I promise u guys will be happy. No guests, just us talking about everything. The tweet was abrupt & insensitive, I apologize babe."
The Queen rapper plans to get married and start a family. In July, she and Petty took a trip to the Beverly Hills Courthouse to get their marriage license. "I'm not saying I'm pregnant. That's the end goal," she said.