People Are Savagely Trolling Kanye West For Wearing Tiny Yeezy Slides To 2 Chainz's Wedding
20 August 2018, 12:17 | Updated: 20 August 2018, 12:20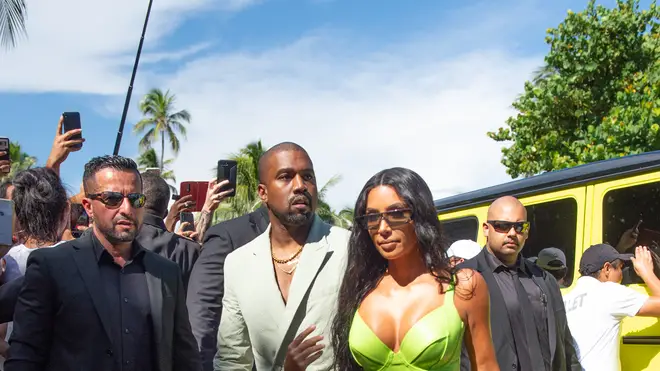 Kanye is making headlines for all the wrong reasons...
Kanye West and Kim Kardashian stole the headlines at 2 Chainz wedding this weekend with their extravagant outfits.
Kim wore a neon green dress with sunglasses, while Kanye wore a Virgil Abloh-designed LV green suit with a pair of socks and grey Yeezy sliders.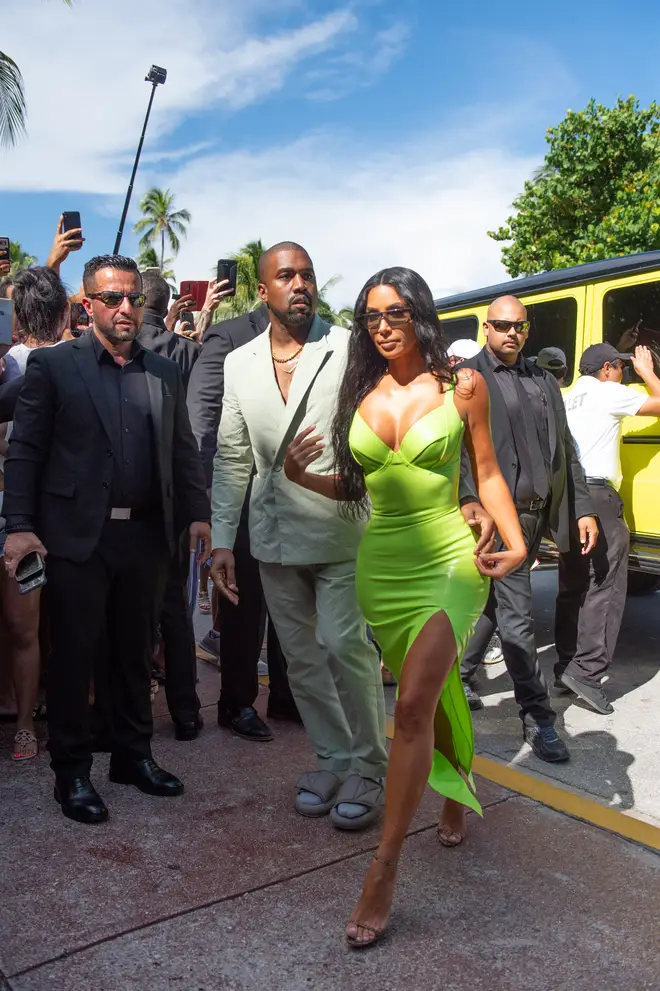 However after pictures of the Hollywood couple began circulating online, fans couldn't help but comment on Kanye West's choice of footwear.
Some people believe his Yeezy slides look extremely comfortable, while others were concerned about their size on his feet.
See the best reaction below:
Kanye West slides he wore with Kim and that neon dress look like the same slides my momma wear for ankle problems 😒 I'm done wit him

— Tyra 💸 (@Somestupid_shit) August 19, 2018
My mama dem woulda turned Kanye West around at the doe if he woulda came in my wedding with some cheap ass slides and no shirt on under that suit coat...

— Freddy Savage (@WhoTFisFredT) August 19, 2018
if kanye west can wear slides to a wedding can i wear crocs to prom?

— Hen (@reggarockstar) August 19, 2018
IDC, but those Kanye West slides look comfy AF, I'd rock them everywhere, oh, they not just slides BTW, they're Yeezy..

— College Drop Out 🐹 (@Just_Leeds) August 18, 2018
2 Chainz married his longtime partner Kesha Ward in a star-studded ceremony that boasted some of the biggest names in Hip-Hop and also featured a white tiger.
Meanwhile, Kanye West was the subject of another diss by Drake in his hometown of Chicago.
The OVO rapper, who has an ongoing feud with Yeezy, altered lyrics in his song 'Know Yourself' to mock the Kanye's recent album sales.