Drake Disses Kanye West On Stage During Chicago Tour Date
20 August 2018, 11:26 | Updated: 20 August 2018, 11:35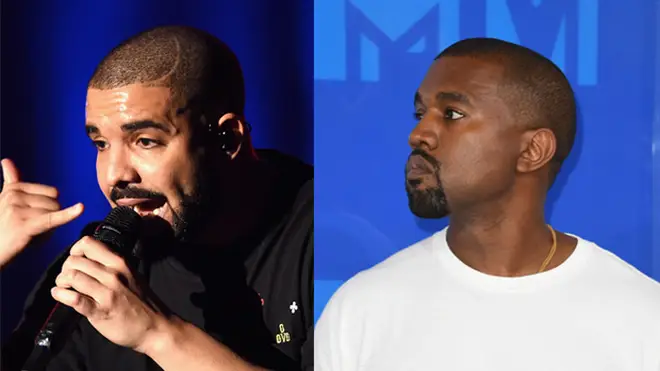 Drake has continued his lyrical assault on Kanye...
Drake has fuelled his ongoing feud with Kanye West by dissing the rapper on stage in Chicago.
The OVO rapper, who is currently on a US tour with Migos, sent Kanye West a strong message in his hometown.
While performing his hit single 'Know Yourself', Drake altered words to slam Kanye's recent album sales.
The lyrics for the song are supposed to be: "I know a n*gga named Johnny Bling/ He put me on to the finer things/ Had a job sellin' Girbraud jeans/ I had a yellow TechnoMarine/ Then Kanye dropped, it was polos and backpacks."
However Drizzy changed the Kanye West reference to "then Kanye flopped, it was polos and backpacks."
Watch the footage below.
Drake was making reference to Kanye West's latest album 'ye', which sold 208,000 copies in its first week of sales in the US.
However Drake surpassed that figure with his own album 'Scorpion', which sold over 732,000 in its first week.
Drizzy reignited his feud with Kanye West during his 'Duppy' freestyle, which was also aimed at Pusha T.
It is rumoured that Kanye West may have leaked information about Drake's secret son to Pusha T.
However this is yet to be officially confirmed.
Kanye West is yet to respond to his latest lyrical jab but the GOOD Music label boss was spotted hanging out with Drake's boss Lil Wayne this weekend at 2 Chainz's wedding.