Kanye West Takes Over Pornhub Awards As Creative Director & Premieres Racy Merch
7 September 2018, 12:15 | Updated: 7 September 2018, 12:21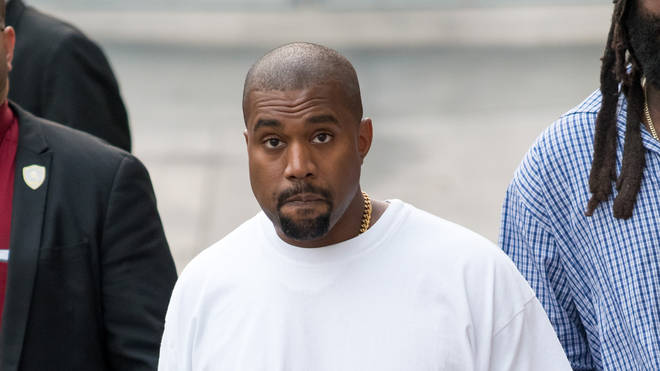 Yeezy designed the entire night...
Kanye West surprised fans by being the creative director of the inaugural Pornhub Awards last night.
The Chicago rapper, who premiered a new song with Lil Pump, took full creative control of the ceremony in Los Angeles.
Yeezy was responsible for the wardrobe and styling of the presenters and later hit the stage for an exclusive performance.
Kanye West even personally designed the trophies for the awards ceremony.
"Kanye has designed a bespoke erotica-inspired award statue for each of tonight's unique categories," said a press release from the brand.
"In line with the futurist theme, the award statues represent imagined alien sex toys."
See footage and pictures from inside the event below:
Kanye West mentioned Pornhub during a recent interview with Jimmy Kimmel, when he was asked whether having daughters changed his perception of women.
At the time, he said: "Nah, I still look at Pornhub and stuff." Pornhub reportedly responded by offering Kanye West a lifetime premium membership.
After the event, Kanye West took to Twitter to premiere his new Pornhub-inspired clothing.
Meanwhile, some fans believe that Kanye West dissed Drake on his new song with Lil Pump.
Despite Kanye West offering a public apology to Drizzy on Twitter.