Kim Kardashian Opens Up About Kanye West's Biploar Disorder In Honest Interview
11 April 2019, 12:13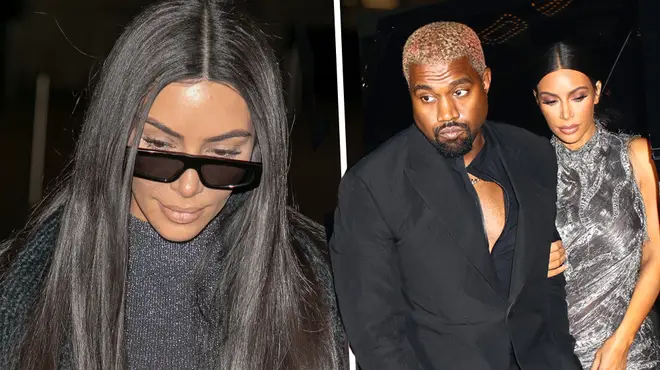 Kim Kardashian gives an update of her husband Kanye West's mental health revealing more on his Bipolar Disorder...
In the past, Kanye West has been open about being diagnosed with a "mental condition". After having several breakdowns, with many being in public, Ye felt it was only right that he let the people know what was going on.
Kanye's wife, Kim Kardashian, has opened up in a recent interview to discuss more on Kanye's bipolar disorder and how it can be an "emotional process".
Kim Kardashian opened up in a recent interview with Vogue and spoke about Kanye West's Bipolar Disorder. The 38 year-old, mother of three, revealed:
"I think we're in a pretty good place with it now," she told Vogue. She continued:
"It is an emotional process, for sure. Right now everything is really calm. But we can definitely feel episodes coming, and we know how to handle them".
Kim goes into detail about Kanye feels about taking Bipolar medication. The reality TV star reveals that medication isn't an option for Ye as it throws off his creative process.
The beauty sensation reveals "It just changes who he is". Kim opens up about what triggers Kanye's mental health and says "Traveling a lot does set it off, so he doesn't travel as much as he used to," Kim added.
The social media star continues "But honestly, I never want to speak for him, because I am not in his mind."
Kim reveals how she feels bout trolls attacking Kanye's mental health online. Kim says "I think some of the hurtful things that I read online … What is she doing? She's not stopping him. … Like it's my fault if he does or says something that they don't agree with? That's my husband. I share every opinion that I have and let him know when I think something's wrong."
Kanye West's children's mother reveals how she diffuse the situation when Ye is "in the middle of a bipolar episode".
Kim Kardashian is open about being supportive of Kanye and loves the fact that he is a "free thinker".