Watch Kanye West And Kim K Recreate Carpool Karaoke On Snapchat
17 March 2016, 12:11 | Updated: 17 March 2016, 12:47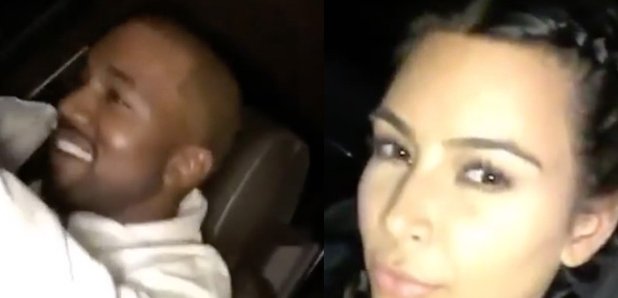 Kanye shows off his singing voice.
Kanye West and Kim Kardashian have done their best job at imitating James Corden's 'Carpool Karaoke' skit on Snapchat.
Since joining platform last week, Kim has been attempting to break the Internet with a range of entertaining Snaps, much to the dislike of North West.
But nothing so far has topped capturing Kanye West rapping along to his own songs in the car.
Watch 'Ye giving short renditions of 'TLOP' songs 'Father Stretch My Hands Pt 1' and 'Famous'.
Yeezy then took on his favourite song of 2015, Justin Bieber's 'What Do You Mean'.
Meanwhile, Kanye West has continued to make changes to his recent album 'The Life Of Pablo'.
The rapper recently changed some lyrics on 'Famous' and has also altered 'Wolves' – removing Frank Ocean and Caroline Shaw in favour of Vic Mensa and Sia.