Watch The Adorable Moment North West Tells Kim K She Is "Scared Of Snapchat"
14 March 2016, 15:43 | Updated: 14 March 2016, 15:47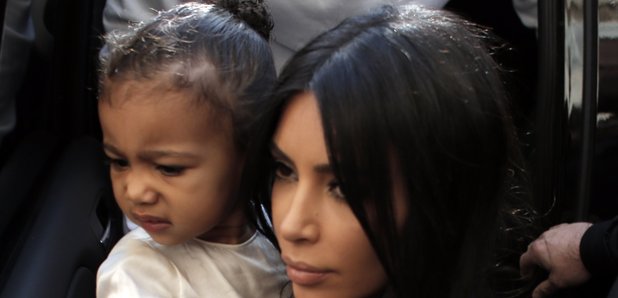 North isn't a fan of Snap.
Since Kim Kardashian officially joined Snapchat last week, fans have been eagerly awaiting appearances from Kanye West.
However so far their daughter North West has stolen the show.
The toddler, who has been spotted in the background of Kim's posts, has told her mum that she isn't a fan of the social media platform.
"I'm scared of Snapchat," she tells Kim.
Watch the adorable moment below:
A concerned Kim Kardashian asks why and then realises that "the filters with the crazy faces" might be the issue.
North was also spotted giving Kim a "death stare" while she was snapchatting in a car.
Unsurprisingly the reality star is already very proficient on Snapchat, despite only joining recently.
There have been cameos from the likes of Kanye West, who was spotted singing along to his latest album 'The Life Of Pablo' during a car journey.
Meanwhile, Kim recently made headlines after she posted a naked selfie across her social media profiles.
The reality star claimed she had "nothing to wear".