Kanye West Accidently Exposed His iPhone Passcode During Trump Meeting
12 October 2018, 14:28 | Updated: 12 October 2018, 14:38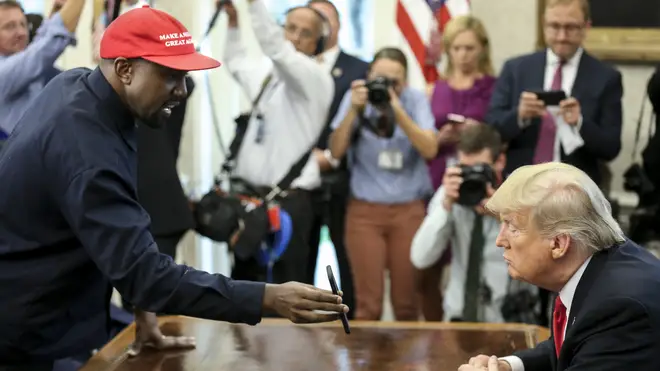 Kanye appeared to reveal his passcode to world while in the Oval Office with the President Of The United States Of America.
Kanye West accidently exposed his iPhone password to the world during his controversial meeting with Donald Trump.
The 'I Love It' rapper seemingly forgot that cameras behind him and pulled out his personal mobile phone to type in his passcode, which appeared to be 000000.
See the footage below:
Kanye West's choice of passcode is very strange considering that he using an iPhone that uses Apple's facial recognition technology, which can be unlocked by simply looking at it.
This type of behaviour isn't recommended for a secure password.
Meanwhile, Kanye West has faced a huge backlash from the Hip-Hop community after meeting with Donald Trump.
T.I. threatened to fight the Chicago rapper, while 50 Cent has questioned Kanye's mental stability.