Kanye West Finally Explains What He Meant When He Said "Slavery Was A Choice"
26 June 2018, 10:43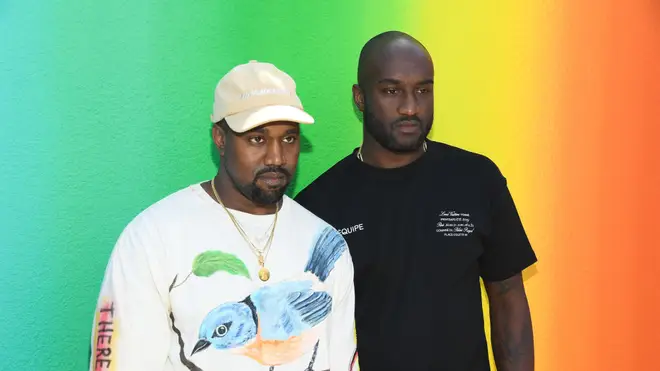 The rapper faced backlash after making the comments last month.
Kanye West has clarified his controversial comments on slavery following severe backlash.
The polarising rapper, who recently dropped his new solo album 'Ye', spoke in a lengthy interview with The New York Times about what he meant when he said 400 years of slavery "was a choice."
The report claims that West saw what happened during his shocking TMZ interview was a result of him wording his ideas incorrectly, with the rapper clarifying, "I said the idea of sitting in something for 400 years sounds — sounds — like a choice to me, I never said it's a choice.
"I never said slavery itself — like being shackled in chains — was a choice," he said. "That's why I went from slave to 400 years to mental prison to this and that. If you look at the clip you see the way my mind works."
West, who was described by journalist Jon Caramanica as "calm, measured, verging on beatific" during the interview, also opened up about his bipolar disorder, which he references on the cover of his latest album.
"We came here just for healing," West said of Wyoming, where the interview took place and where his latest line of musical works have been created. "Getting my brain together and [expletive]."
The 41-year-old rapper revealed that he's "learning how to not be on meds," adding, "I took one pill in the last seven days."
He also divided opinions when he voiced his support for divisive US President Donald Trump by wearing a "Make America Great Again" cap and meeting with his at Trump Tower last year.
"There were people who said Trump would never win," he said. "I'm talking about the it-will-never-happens of the world, people in high school told you things would never happen.
"I felt that I knew people who voted for Trump that were celebrities that were scared to say that they liked him. But they told me, and I liked him, and I'm not scared to say what I like."
However, he clarified that while does like him, he doesn't agree with all of his policies. Elsewhere in the interview, West admitted that he has previously considered suicide.
"Oh yeah, I've thought about killing myself all the time. It's always a option," he said. "Like Louis C.K. said: I flip through the manual. I weigh all the options."
You can read the full interview here.