Are Kanye West & Chance The Rapper About To Drop A Joint Album?
25 June 2018, 15:14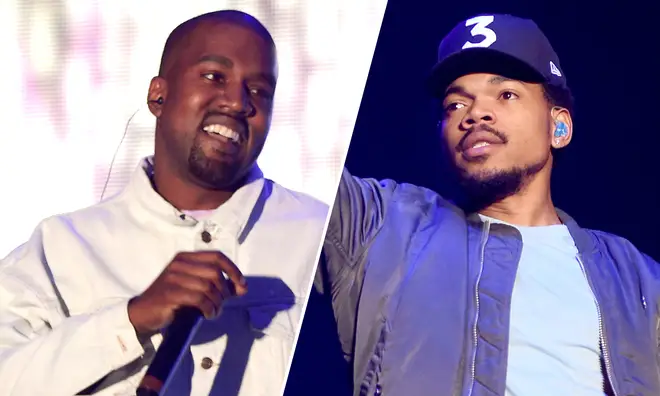 The Yeezy machine never stops.
Kanye West is rumoured to be working on a collaborative project with Chance The Rapper.
The 'Good Life' rapper has masterminded a number of albums that have been released over the past few weeks; his own solo album, his joint record with Kid Cudi, and albums for Nas, Pusha T and Teyana Taylor.
However, it sounds like Yeey isn't about to slow down any time soon. Because his friend and long-time collaborator Francis & The Lights has just spilled a rumour that he's working with Chance The Rapper on a new album.
A fan on Twitter questioned Francis about Kanye's upcoming material, writing, "Please tell us he has a couple more coming, maybe Chance??"
Francis replied, "I've heard rumblings of that yes but he probably needs at least 6 hours of sleep right now."
The singer-songwriter then posted the conversation on his Instagram page, prompting further speculation and making the rumours seem all the more official.
Chance and Kanye were rumoured to be working on a collaborative project back in 2016, when Chance revealed that the pair were working on a project called 'Good Ass Job.'
The pair have previously worked together on songs including 'Ultralight Beam', 'All We Got' and 'Father Stretch My Hands.' Both parties are yet to respond to the latest speculation.