Kanye West's Coachella 2019 Performance 'Collapsed Over Stage Demand'
3 January 2019, 10:39 | Updated: 3 January 2019, 10:41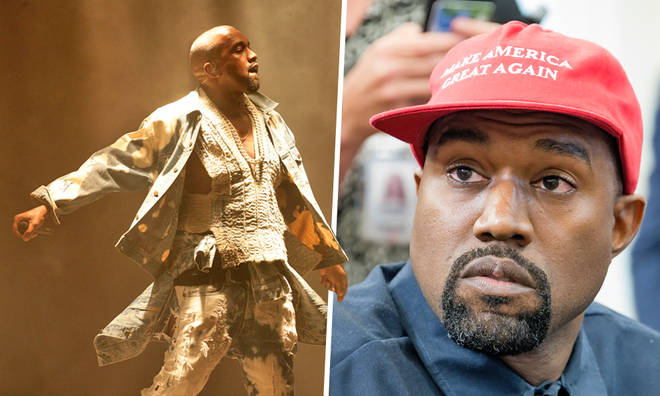 Kanye West was reportedly supposed to headline Coachella 2019 but his performance was cancelled after festival organisers allegedly wouldn't give in to his stage demands.
Whilst Ariana Grande, Childish Gambino and Tame Impala have been officially named as the headline acts for Coachella 2019, it's been reported that Kanye West was originally supposed to be performing at the American festival.
The news comes just hours after a US news outlet claimed that Kanye and his wife Kim Kardashian are expecting their fourth baby via surrogate.
According to reports, Kanye was supposed to be one of the headline artists on the Coachella 2019 line up, but his stage demands got in the way and the festival ended up pulling out of negotiations.
Speaking about the failed negotiations for Kanye to perform at Coachella, a source told TMZ that Kanye wasn't happy with the size of the stage at Coachella and wanted to create his own specifically for the festival.
The source explained, "These 40x60 stages are so archaic. It's the same type of stage on which Shakespeare's works were performed hundreds of years ago."
According to the source, Kanye felt that stage at Coachella was "artistically limiting" but the festival's promoter Goldenvoice wasn't willing to impact other artists to give in to Kanye's demands.
Kanye's stage shows have seen him perform on some pretty memorable stages over the years, with his Saint Pablo Tour seeing him perform on a moving stage above the crowd, whilst his Glastonbury set saw him perform underneath a super-low lighting rig.
Whatever Kanye had planned for his Coachella performance, we're hoping he still shares it with the world and maybe just comes over here to the UK to perform anyway?
> Download Our Free App For All The Latest Kanye West News!