WATCH: Kevin Hart Disses Drake And Kanye West In A Hilarious New Rap Freestyle
19 September 2016, 11:38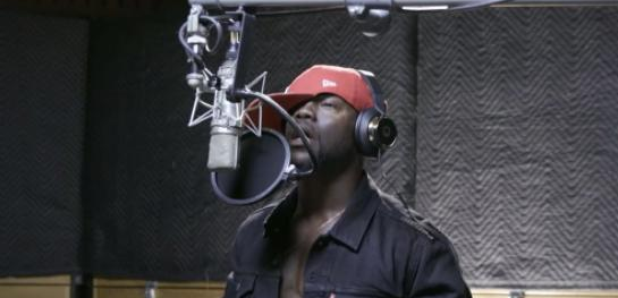 Chocolate Droppa has got bars.
Kevin Hart has dissed Drake, Kanye West and more rappers in a hilarious new freestyle.
The comedian, who was rapping under his alter ego Chocolate Droppa', took some shots at his fellow rappers.
"Ye' got cheek implants, look at them cheeks… they ain't real," he raps over the bass-heavy beat.
"Drake beard ain't real… that's a weave/ Canadian weave."
Watch below:

"My message to all of you rappers is to Duck because Droppa is coming out & he's shooting at everybody!!!!," Hart captioned the video on Instagram.
The comedian signed a record deal with Motown Records back in April and is preparing to release his debut rap album later this year.
Kevin Hart also famously had a rap battle with Stormzy back in January.