Kevin Hart Ready To Drop His Debut Rap Album As Alter Ego Chocolate Droppa
12 August 2016, 11:11 | Updated: 12 August 2016, 15:56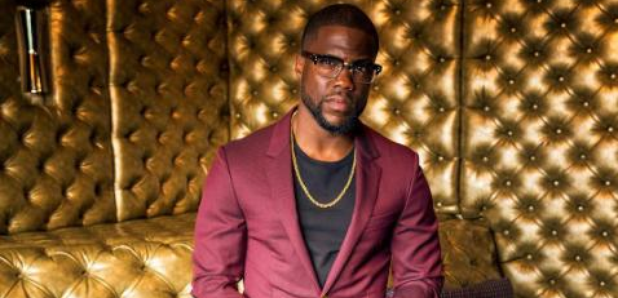 Kevin is ready to enter the rap scene.
Kevin Hart's rap alter ego Chocolate Droppa has just signed a record deal with Motown Records and is preparing to drop his debut album.
The comedian, who had a hilarious rap battle with Stormzy earlier this year, will release his first ever album this Autumn according to Billboard.
In character, Chocolate Droppa threw down a freestyle outside of his new record label's Hollywood headquarters.
"Coming back to take what's mine," he rapped.
"Drake, Future, Jay Z, 2 Chainz, I'm about to smack all y'all on the behind / I let y'all suckers eat, but I'm hungry now / Going downtown and I'm looking to get down."
Watch below:

In another Instagram post Hart aka Chocolate Droppa warned other rappers of his pending arrival into the industry.
"If you're a rapper I suggest you run because I'm about to come for all of you sucka's," he said.
"Y'all just knocked on the door of a small giant that loves chicken nuggets and long walks in the park in the summer….which basically means that I will kill everybody!!!!"
In the past, Chocolate Droppa has featured on DJ Drama's 2012 album 'Quality Street Music'.