Drake Just Hinted At A 2019 UK Tour With A Cryptic Instagram Post
11 December 2018, 13:28 | Updated: 11 December 2018, 13:36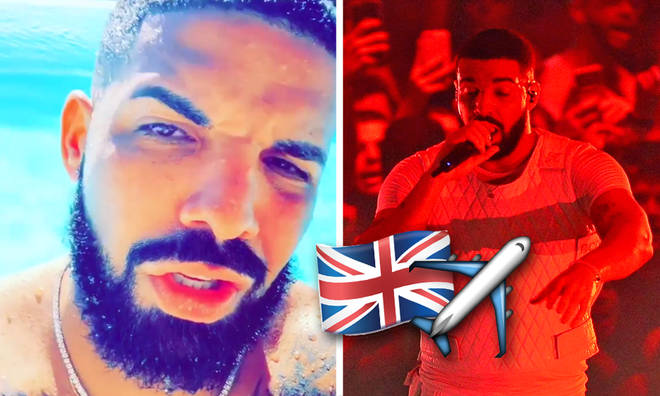 Drake only recently finished his 'Aubrey & The Three Migos' tour but it looks like he may already be thinking about performing his 'Scorpion' album in Europe during 2019.
After completing one of the most talked-about tours of 2018, Drake has dropped the biggest hint yet that he's about to take his 'Scorpion' album on tour around Europe during 2019.
Taking to Instagram, the 'In My Feelings' rapper shared a picture from his recent US tour of himself laying on a stage with confetti floating down onto him alongside the caption 'Europe anybody?'.
With rumours already floaring around that Drake would be announcing a UK and Europe tour pretty soon, this latest cryptic post has got fans fired up and people are readying their bank accounts in anticipation for an imminent official tour announcement.
Drake's tour hint comes just a few weeks after his official tour DJ Spade Muzik appeared to confirm a 2019 European tour for the OVO rapper.
The DJ, who was part of Drake's team for his stunning Aubrey & The Three Amigos tour, made the surprising announcement on Instagram Stories.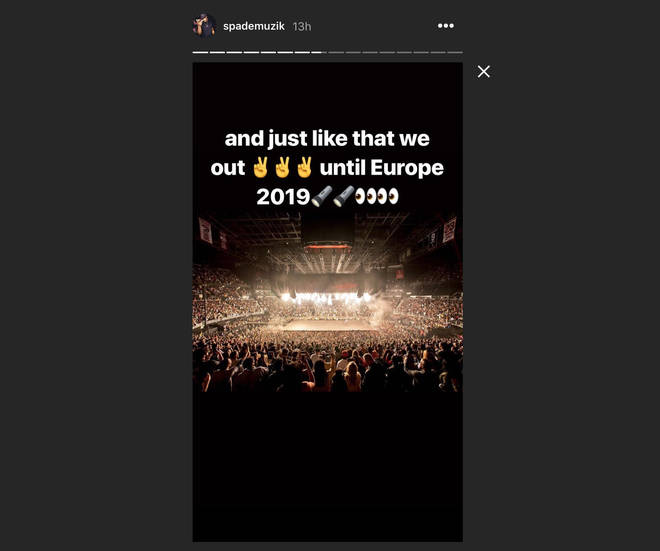 Following the final leg of Drake and Migos' tour in Atlanta, the Spade Muzik took to his social platforms to reflect on the amazing experience and appeared to let the news slip to his followers, writing: "And just like that we out! Until Europe 2019."
Drake is yet to confirm any concrete information about touring Europe or the UK, following the release of his record-breaking 'Scorpion' album.
There is also no further information about potential tour dates or tour venues.
However he made a surprise appearance at London's Wireless Festival at Finsbury Park, where he performed alongside Giggs.
During Drake's Aubrey & The Three Amigos tour across the US and Canada, he brought out a number of surprise guests including Meek Mill, Chris Brown, Future, French Montana, Lil Wayne, Lil Baby, Gucci Mane and more.
We're keeping our fingers fully crossed that Drake announces
Want the latest news sent straight to your phone? Download the Capital XTRA app for free