Drake UK Tour 2019: Dates, Tickets, Latest News And More
22 January 2019, 09:00 | Updated: 31 January 2019, 11:59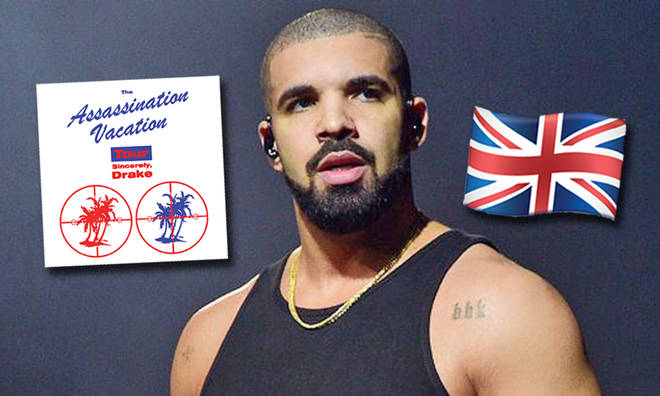 Drake's just announced his huge 'The Assassination Vacation Tour' across the UK in March and April 2019 and we've got all the info you need.
Drake has just announced a huge UK tour named 'The Assasination Vaccation' tour and it's coming to venues across the UK in March and April 2019 - so prepare to get your tickets ASAP!
Performing in Manchester, London and Birmingham, this is the first time Drake has brought his live show to the UK for a number of years, so there is naturally set to be a lot of excitement around this new announcement.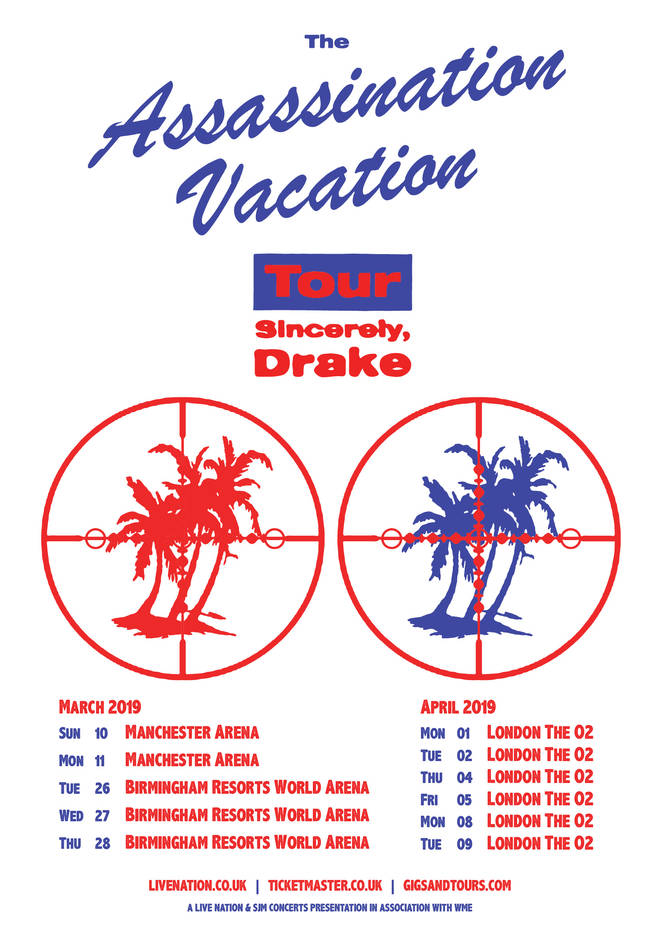 Tickets for Drake's highly anticipated UK tour will go on sale on Friday 25th Januray 2019 at 9am and they're bound to go fast, so make sure you get in quick!
Having released his epic double-album 'Scorpion' back in 2018, Drake's 'Assassination Vacation' UK tour is likely to be filled with bangers from that release as well as classic anthems from across the Toronto rapper's career.
Drake will be supported by fellow Canadian Tory Lanez across the UK tour and if the show's are anything like his recent performances in America then fans will be in for a treat.
Recent shows have seen Drake welcome the likes of Chris Brown and Meek Mill to the stage to make some seriously public statements, so will we be able to expect any big moments like that whilst Drizzy's here in the UK?
The 'Going Bad' rapper sports a 'bbk' tattoo on his left shoulder in honour of his good friend Skepta, so many people will be hoping the North London MC as well as fellow Drake BFF Giggs make some kind of appearance during the tour at some point.
All we know is that Drizzy is guaranteed to put on a show to remember and we can't wait to see you right down the front in March/April!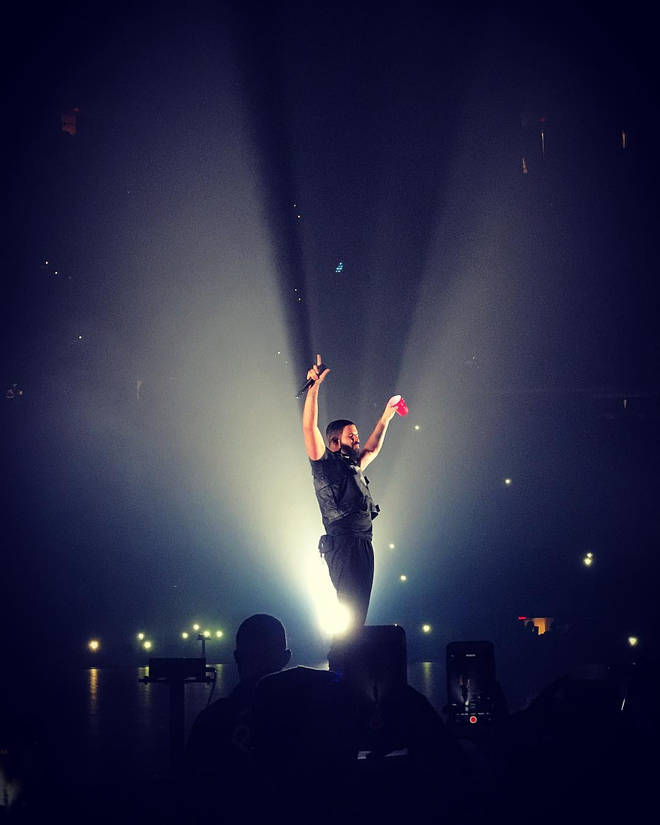 Drake UK Tour Dates 2019
Sunday 10th March 2019 - Manchester Arena
Monday 11the March 2019 - Manchester Arena
Tuesday 26th March 2019 - Birmingham Resorts World Arena
Wednesday 27th March 2019 - Birmingham Resorts World Arena
Thursday 28th March 2019 - Birmingham Resorts World Arena
Monday 1st April 2019 - London, The O2
Tuesday 2nd April 2019 - London, The O2
Thursday 4th April 2019 - London, The O2
Friday 5th April 2019 - London, The O2
Monday 8th April 2019 - London, The O2
Tuesday 9th April 2019 - London, The O2
Thursday 11th April 2019 - London, The O2