Shiggy Is Urging People To Stop Jumping Out Of Cars For The 'In My Feelings' Challenge
7 August 2018, 15:23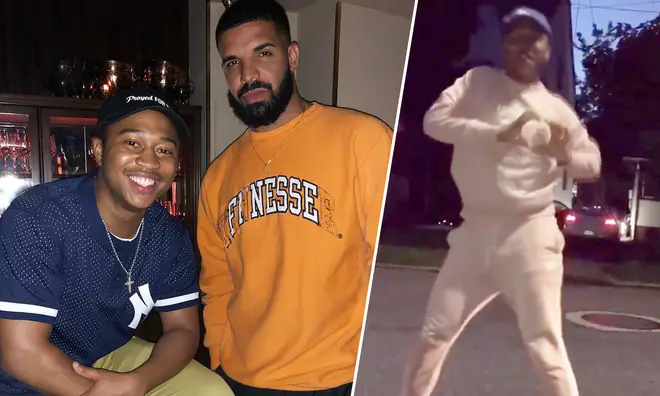 The comedian is calling out to Drake fans.
Shiggy, the comedian who originated the viral 'In My Feelings' challenge, is urging people to stop jumping out of cars to do the dance.
The popular craze was ignited after Shiggy set a specific set of dance moves to Drake's 'Scorpion' track 'In My Feelings', but drew concern after people began throwing themselves out of moving vehicles.
Police have urged people to stop putting themselves at risk whilst attempting to pull of the wildest - and possibly most dangerous - stunts in honour of the challenge.
And now, Shiggy himself has come forward to address the ongoing situation.
"Personally I don't really like what's going on with it because it's getting dangerous and a lot of kids are starting to do it," he said. "I never got outside the car or anything [when I did it], I was not really associated with a car with the video."
"But I think it elevated from getting out of the car, to, now it's a moving car. It's something dangerous and I'd rather people stop doing it and just have fun. Do it safely and have fun. That's what it's mostly about."
"It's not even about challenging yourself and doing the most extreme thing that you can do possibly. It's just a combination of four to five moves and you don't have to get out of the car to do that."
Shiggy later admitted that his favourite 'In My Feelings' challenge was that of Will Smith, who in scaled a bridge in Budapest for his ambitious take.
Meanwhile, Shiggy recently starred in Drake's music video for the song, which acknowledged the viral craze by featuring some of its best efforts during the closing title sequence.
The video also featured a cameo from La La Anthony and was directed by Karena Evans, the mastermind behind Drake's previous 2018 singles 'God's Plan', 'Nice for What' and 'I'm Upset'.