Is Kim Kardashian The Real "Keke" From Drake's 'In My Feelings'?
3 September 2018, 10:41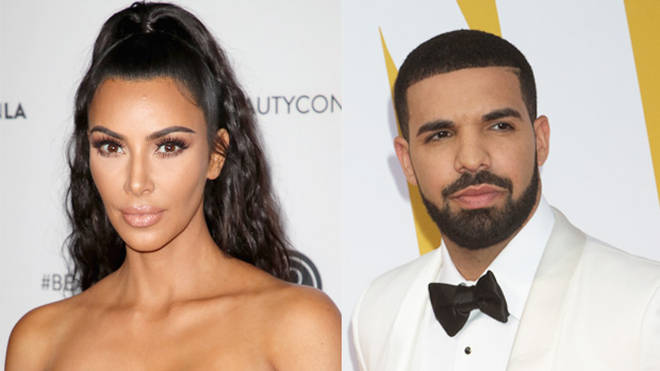 Has the real Keke been revealed?
Some fans are now convinced that Kim Kardashian is secretly the real Keke from Drake's hit song 'In My Feelings'.
The fan theory, which is currently going viral, suggests that the mystery behind Drake's Keke has finally been solved.
Twitter user Tyler Morrison has delved into the song's lyrics and attempted to make a logical connection between Kim and Keke after discovering her nickname.
"Drake's been telling us for months now he slept with Kim K, we just haven't been listening," he began.
He then tweeted a lengthy thread that puts up a convincing argument that Drake slept with Kim Kardashian, prior to his feud with Kanye West.
Tyler claims that Drake drops a big clue during his song '8 Out Of 10', mocking Kanye West about sleeping with his wife.
"I already hit her when you left her lonely, She is not the type who likes to take things slowly, slowly my mouth is going off, I don't know patience,' Drake raps on the song.
The theory also claims that Drake's '8 Out Of 10' is a direct reference to Kim Kardashian's number of ex-boyfriends, which she has previously revealed was 8.
This would make Drake and Kanye West 10, which makes Drizzy's "your wifey" lyric even more interesting.
Tyler than addresses a popular theory that Drake makes lots of references to the close proximity between his house and Kanye West's house in Calabasas.
In Drake's 'Scorpion' song 'Can't Take a Joke', he raps about taking an UberX to Hidden Hills to "give me somethin' I can feel."
Whilst in Travis Scott's song 'Sicko Mode', he raps: "I crept down the block, Made a right, Cut the lights, Paid the price."
Following the long Twitter thread, fans took to Twitter to speculate on the reality of Kim Kardashian secretly being Keke from Drake's 'In My Feelings'.
YOOO DRAKE SMASHED KIM KARDASHIAN?????? 😂😂😂😂😂😂😂😂😂😂😂😂😂😂😂😂😂😂😂😂😂😂😂😂😂😂😂😂😂😂😂

— P. (@fso_slim) September 3, 2018
So it was Kim Kardashian that drake was referring to in his song 'In my feelings' KIKI do you love me.

— Cappuccino Papi (@Longpappi) September 3, 2018
IF @drake slept w/ @KimKardashian and is talking about it now, he's more pathetic than I originally thought. She's a whole married woman and he sleeps with porn stars raw. Have some class. Respond to @PUSHA_T.

— 👑 Mel M Majesty 👑 (@MelMMajesty) September 1, 2018
Apparently Drake was referencing Kim Kardashian as Kiki in 'In My Feelings'. If this is true I'm shook

— Miranda (@mirandablake41) September 3, 2018
HOLD HOLD HOLD HOLD THE FFFFFFF UP DID DRAKE USE KIKI REFERRING TO KIM KARDASHIAN???? THIS MF THE MOST PETTIEST MF ALIVE IGHT BRO THIS MAKE HIM TF GOAATTTTTTTTTT

— GUNS & CRAYONS (@GUNSANDCRAYONS) September 2, 2018
Drake, Kim Kardashian and Kanye West are yet to address any of the speculation.