Giggs Fires Shots At Wiley On Instagram After Being Dragged Into His Beef With Drake
16 April 2019, 14:47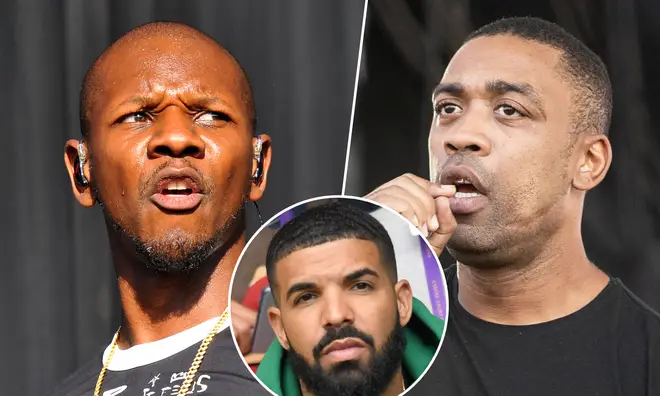 After Wiley called out Drake for being a "culture vulture", the OVO hitmaker's friend and frequent collaborator Giggs fired back at the Grime MC. Now, he's turning over a new leaf.
As Wiley's beef with Drake continues to bubble, Giggs - who stepped in to defend his Canadian collaborator - is taking a backseat.
Wiley initially took shots at Drizzy over the course of his Assassination Vacation Tour after he invited various British acts to perform on stage with him, to which Drake later responded to claims of being a "culture vulture" in an interview.
Wiley soon retaliated, taking to social media to mock Drizzy. The rapper mimicked Drake's words from the interview and dissed him, while also tagging Giggs in a tweet.
"Your boy cracked," wrote Wiley, to which Giggs replied before labelling him a "f**cking clown." Since his retaliation, Giggs has appeared to take a backseat.
The 'Baby' rapper posted a photo of a race horse on Instagram and explained how he's now channelling a new mentality and promised never to reply to "anyone online again."
"This is how horses win the race,not looking left and right at silly c***s," he wrote following his run-in with Wiley. "Just looking straight ahead with the blind ting over my eyes."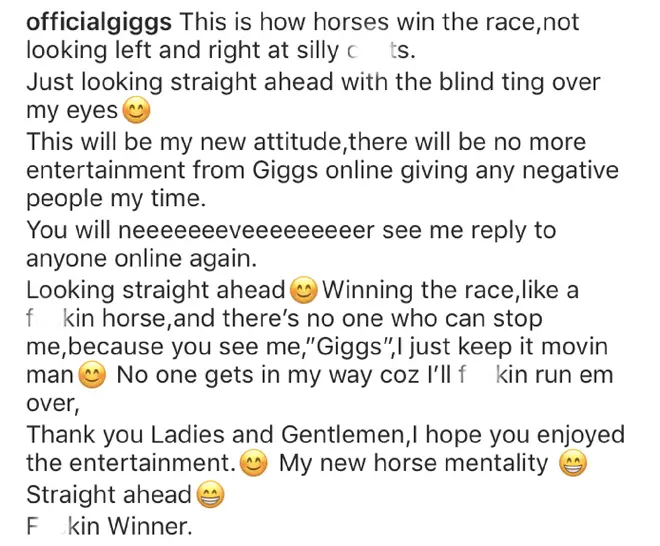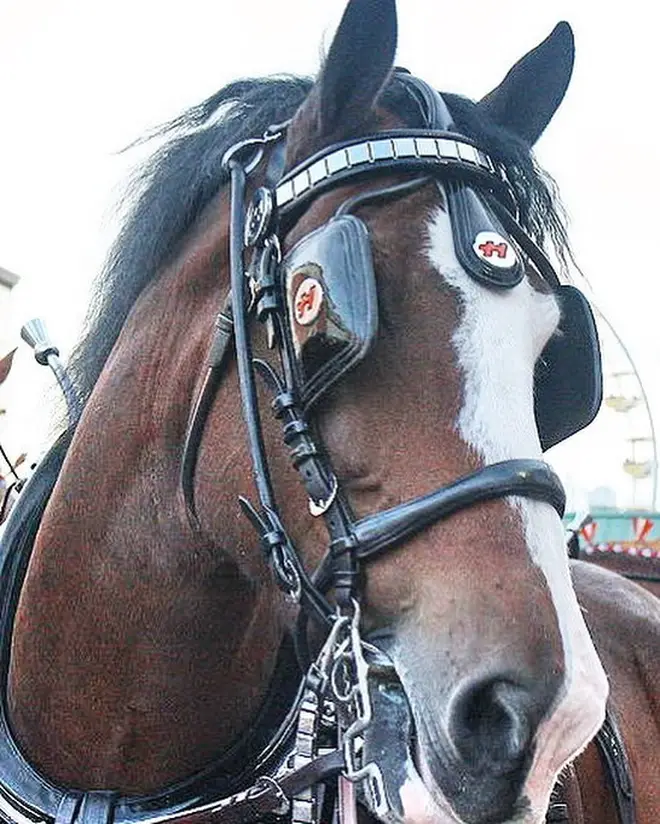 "This will be my new attitude,there will be no more entertainment from Giggs online giving any negative people my time," he continued, "You will neeeeeeeveeeeeeeeer see me reply to anyone online again."
"Looking straight ahead [...] Winning the race, like a f**kin horse, and there's no one who can stop me, because you see me, "Giggs", I just keep it movin man [...] No one gets in my way coz I'll f**kin run em over."
He concluded, "Thank you Ladies and Gentlemen, I hope you enjoyed the entertainment. My new horse mentality. Straight ahead. F**kin Winner."
Drake is yet to respond to Wiley's most recent jibes. The 'In My Feelings' chart-topper spoke openly about his respect for the UK scene in response to the "culture vulture" accusations.
"I hate that people think that me being into music from these kids that are trying to make it and trying to build a name for themselves is like 'oh that's some culture vulture…' what does that even mean? I don't understand what that means," he said..
"Would you rather me not acknowledge anything or support? Like that's some real like confused hater shit. But it is what it is."