Drake Appears To Throw Shade At Kanye West During New French Montana Single
5 September 2018, 12:17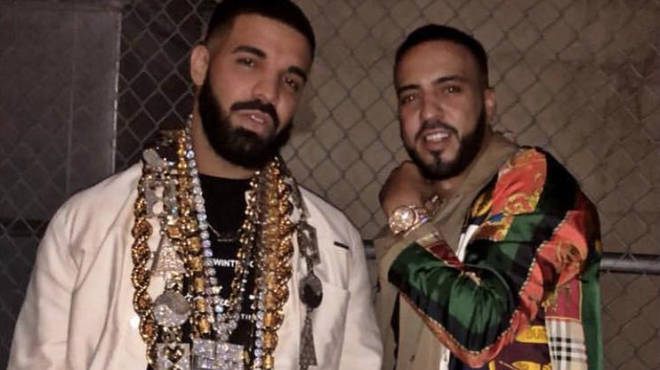 Drizzy is sending another message to Kanye...
Drake appears to have dissed Kanye West once again during his upcoming collaboration with French Montana.
The OVO rapper, who has frequently dissed Kanye since his recent feud with GOOD Music rapper Pusha T, has continued his lyrical assault.
On the song, which is set to be released soon, Drake can be heard throwing shade at Kanye West's popular line of Yeezy trainers.
"Keeping it G, I told her don't wear no 350s around me," he raps over the upbeat instrumental.
Drake and French Montana were recently spotted shooting a music video for the song in New York.
Interestingly, Kanye West has now apologised to Drake following their long-running feud.
The Chicago rapper took to Twitter to explain their complex relationship and revealed his intention to meet with Drake on his Aubrey & The Three Migos tour very soon.
Kim Kardashian also recently denied viral rumours that she secretly hooked up with Drake.
Rumours began spreading that Drake was actually referring Kim Kardashian as Keke in his hit single 'In My Feelings'.
Drake is yet to publicly address the reasons behind his feud Kanye West but fans have suggested that he is angry about Yeezy's involvement in his feud with Pusha T.