Drake Receives Brutal Fan Backlash After 'Assassination Vacation' Tour Cancellation
20 March 2019, 14:35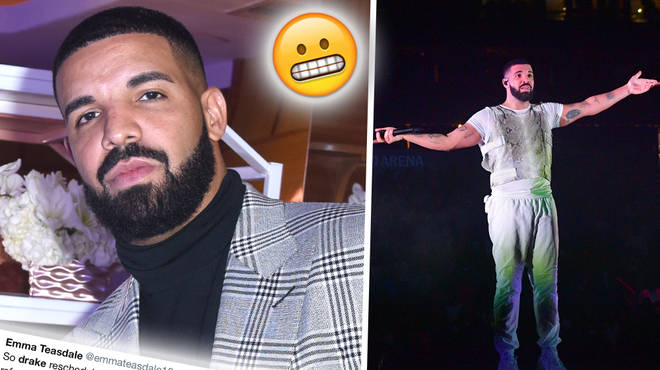 Drake cancels and moves show dates around for the "Assassination Vacation" tour, and his fans are not happy...
Drake is currently on the Europe leg of the "Assassination Vacation" tour with Tory Lanez. The "Canadian Duo" seem to have been completely smashing their tour with fans recalling their experiences as "the best concert [they've] ever been to".
Since the first show of Drake's tour in Manchester (Mar 10th), the shows have been running smoothly with no mishaps. However, it looks like a few scheduled performances in Amsterdam have been pushed back with one being cancelled, and fans are not happy...
Amsterdam's Ziggo Dome's show schedule website, has revealed that Drake pushed up his shows from April 25th and 26th to April 15th and 16th.
On the site, the show where Drake was scheduled to perform on April 23rd, has been totally cancelled. Although it has been revealed that the show has been cancelled and two shows has moved dates, there is no clear reason as to why this has happened.
However, an email was allegedly sent to ticketholders and let them know that the cancelation was due to "changes in the tour schedule." 
Fans spotted that this seems to be a pattern for Drizzy anytime he's in the Netherlands. During the 2017 "Boy Meets World" tour, the "In My Feelings" rapper rescheduled dates in Amsterdam, London and Glasgow. He then ended up cancelling the Amsterdam shows entirely just before he was meant to do his first show.
In the case of the cancelled shows in the 2017 "Boy Meets World" tour, it was revealed that the reasoning behind Drizzy's no show was because he was sick. Reports revealed that The 6 God was advised by his doctor and told not to perform.
Some fans are infuriated with anger after finding out the news that Drake had cancelled the Amsterdam show. Many ticket holders have taken to Twitter to express their anger. Some of the ticket holders bought non-refundable tickets and hotel stays to see Drake.
In other Drake news, Drake removed his collaboration with Michael Jackson from his set at the Assassination Vacation tour, amid the sexual child abuse allegations in Leaving Neverland. The rapper had Micheal Jackson on his most recent album Scorpion on a track called "Don't Matter To Me". Drake allegedly swapped out the posthumous MJ collab for the 13th track on Scorpion, named "Peak."