Chris Brown reflects on Michael Jackson calling him a "bright & shining star" on Instagram
3 December 2019, 11:54 | Updated: 3 February 2020, 15:29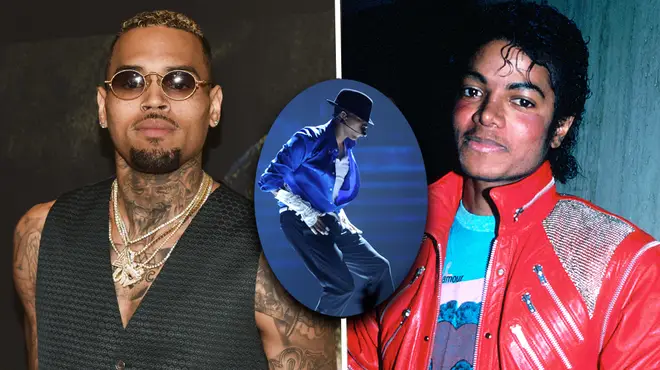 Singer Chris Brown has taken to Instagram to reflect on nice words the late 'King of Pop' Michael Jackson had to say about him.
Chris Brown, 30, openly claims that one of his biggest inspirations is the 'King of Pop', Michael Jackson. The late singer is an iconic figure for many generations of entertainers and performers.
Breezy is one of the people that often get compared to MJ, due to his stage presence and showmanship. Brown recently took to Instagram to reflect on a time when MJ complimented him.
In a now-deleted post, Chris Brown shared a 2007 Access article, whereby Michael Jackson offered kind words to the "Yo" singer. Michael Jackson praised Breezy a day after his Video Music Award debut performance.
The post read "Chris is a bright and shining star whom I enjoy watching perform. I am happy to have had a positive influence on him," said MJ.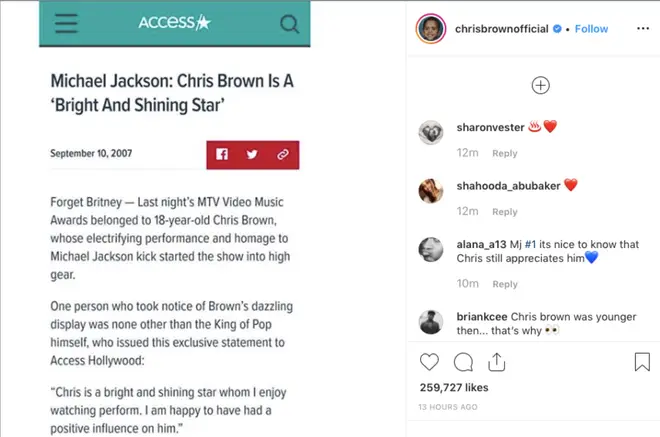 In 2007, Chris Brown provided an iconic performance at the Video Music Awards. Breezy opened the show with "Wall to Wall," followed by a cameo by his then-girlfriend, Rihanna.
He then transitioned into a rendition of Michael Jackson's "Billy Jean" introduction, which Jackson debuted at Motown 25 television special.
At the Motown 25 television special, MJ debuted his signature Moonwalk dance, which has signified a movement.
Do you think Chris Brown emulates Michael Jackson ?