Chris Brown fans convinced singer's newborn son is named 'Aeko'
2 December 2019, 10:35 | Updated: 2 December 2019, 10:39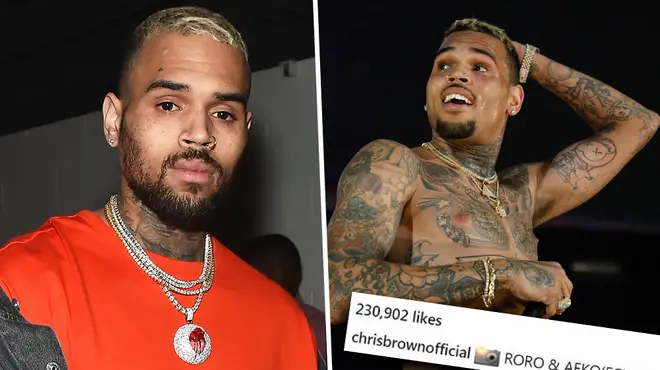 Singer Chris Brown's fans think that Breezy has announced his newborn son's name on a cryptic now-deleted Instagram caption.
Chris Brown fans are convinced the singer has announced his newborn son's name on Instagram in a cryptic post.
On Saturday (Nov 30th) The 30-year-old singer took to Instagram posted a close up side profile shot where fans think he revealed the name of the newborn "baby boy" he welcomed with ex-girlfriend Ammika Harris, 26.
The "Undecided" singer posted a photo showing off his racer coat and gloves, in typical C Breezy style.
Fans quickly picked up on the fact that Breezy calls his five-year-old daughter Royalty 'RORO', which is followed by the name 'AEKO' in the Instagram post. Many fans believe it's too believable to be a coincidence as he wrote in caption: 'RORO & AEKO(ECHO)'.
Chris showed off his Supreme x Fox Team Racing gloves as he scrolled through his phone with his mouth agape. Fans pointed out that Breezy is also wearing a custom-designed jacket that has both names over his heart.
The Dickies jacket with embroidery including 'RORO & AEKO' and 'hostile takeover' over it is shown in the photo.  The child was born on Wednesday, with the singer celebrating the news by posting the date - 11-20-19 - to his Instagram Stories. 

On Twitter, many fans have began to congratulate Breezy on his two kids.
One fan wrote "For everybody to see who is on your heart. #ROROxAEKO May God bless you all. Your happiness is my deepest wish, always having my love". Another Twitter user wrote "Chris named his baby Aeko Brown". See other fans reactions below.