Chris Brown's newborn son Aeko "stole his whole face", throwback baby photo reveals
16 December 2019, 12:12 | Updated: 16 December 2019, 16:51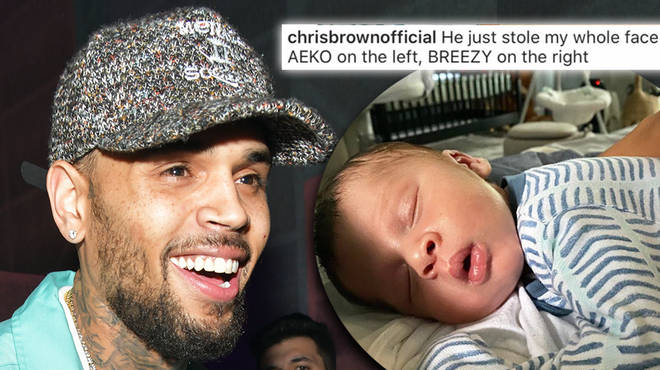 Singer Chris Brown shares side-by-side photo of him as a baby, next to his newborn son Aeko. Fans are stunned over how "identical" they look in the photos.
Chris Brown has shared a gallery of photos of his newborn son Aeko Catori Brown on Instagram.
On Wednesday (Dec 11) the singer gave the first sneak peak of his newborn son, by posting an image of his hands holding his child's feet. The 30-year-old singer simply captioned with the babies name, "AEKO CATORI BROWN."
Since Breezy revealed to the world that his son was born, the "Undecided" singer has shared several photos of Aeko.
This week, Chris began flooding his feed with images of his newborn following his birth on November 20th.
The first image showed Aeko's face while he's fast asleep in a striped onesie was simply captioned, "BABY AEKO "❤️."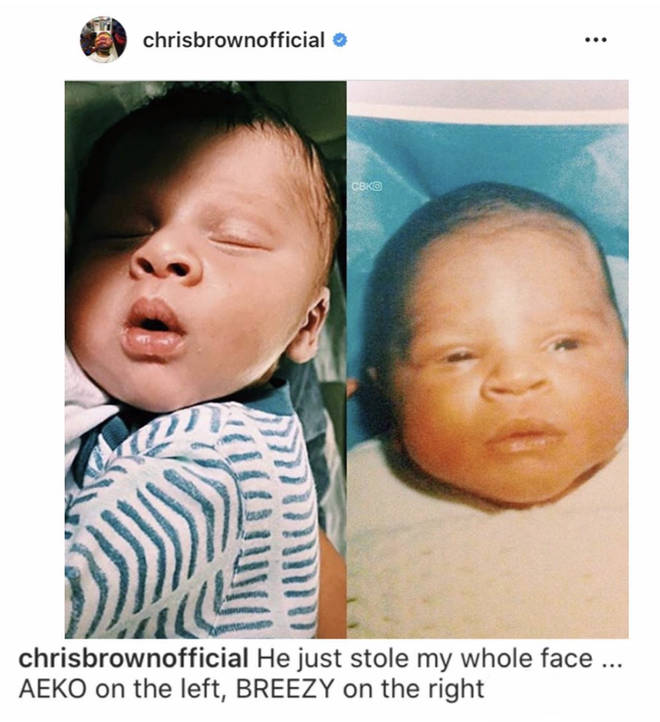 In a now-deleted post, Breezy shared a side-by-side photo of baby Aeko and himself as a newborn. Breezy wrote "He just stole my whole face … AEKO on the left, BREEZY on the right," on the caption.
Fans swamped the comments on the photo, writing "Woah he just cloned himself". Another user wrote "Genes STRONG" after seeing the photo of the pair.
Chris's son with ex-girlfriend, Ammika Harris, was kept under the wraps during her pregnancy. Breezy also posted a photo of Ammika when she was pregnant with their baby boy Aeko.