Chris Brown shares first photo of then-pregnant Ammika Harris with baby bump
13 December 2019, 14:56 | Updated: 13 December 2019, 14:58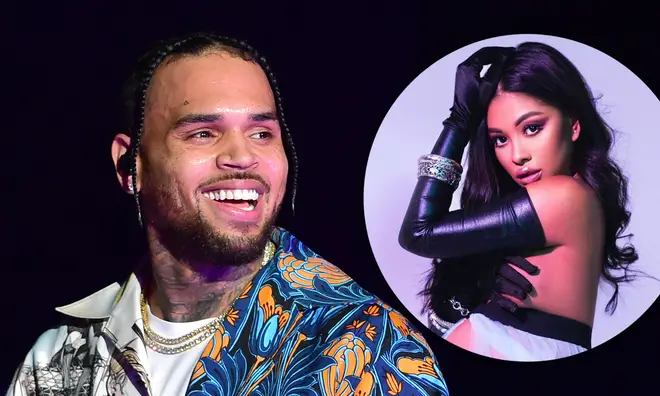 Ammika gave birth to the couple's son, Aeko Catori, at the end of November.
Chris Brown has shared the first glimpse of his baby mama Ammika Harris while she was pregnant with their son, Aeko Catori.
Brown, 30, and his ex-girlfriend Ammika, 26, welcomed their baby boy into the world at the end of November after a long-rumoured yet unconfirmed pregnancy.
In the new photo posted on Breezy's Instagram, Ammika can be seen with her satin glove-adorned arms resting just above her heavily pregnant belly, a baby blue tulle skirt cascading down her legs as a nod to the gender of the child.
Breezy captioned the photo with smiley faces and love hearts.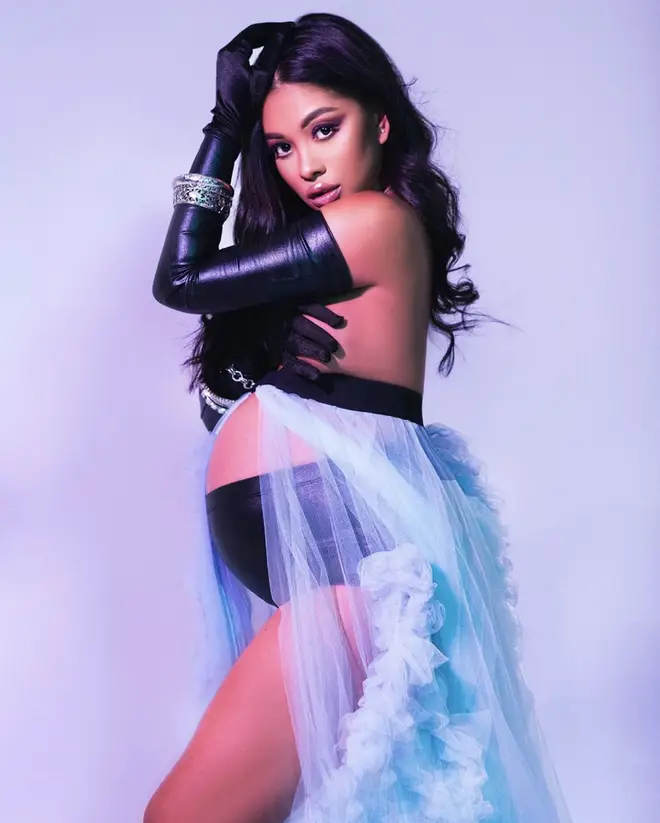 While pregnant, Ammika only posted throwback photos of her pre-pregnancy body or selfies only showing her face on social media. Interestingly, she posted the above photo weeks ago with her body cropped out, leaving just her face showing.
Both Brown and Ammika teased the arrival of Aeko on social media, further increasing suspicion, but the singer didn't confirm it until weeks later. Sources have claimed that Brown's silence after the birth was at the wishes of Ammika.
Earlier this week, Breezy posted the first official photo of Aeko, captioned "AEKO CATORI BROWN," revealing the baby's full name. In a black and white image, Brown can be seen cradling the baby's tiny foot.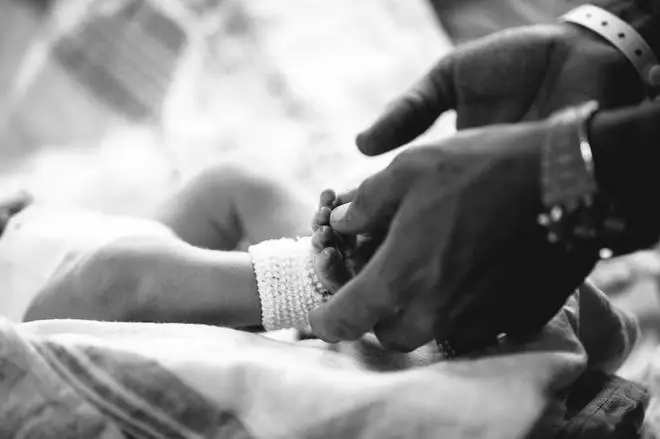 Speaking to Hollywood Life, an industry insider said of Ammika, "She is not used to being famous and she's also very sensitive, so until she's ready for all the details to be out, Chris will hold back out of respect for her wishes."
Addressing Chris Brown and his relationship with his five-year-old daughter Royalty, the source said, "He is really looking forward to seeing what both his kids grow up to be. [Chris] expects her to be the most amazing big sister ever.
They added, "He loves the fact that he has a daughter and a son, and he now feels complete."