Drake Slammed For Chris Brown Collab As Fans Call It "Disrespectful" Towards Rihanna
13 June 2019, 11:45 | Updated: 13 June 2019, 11:53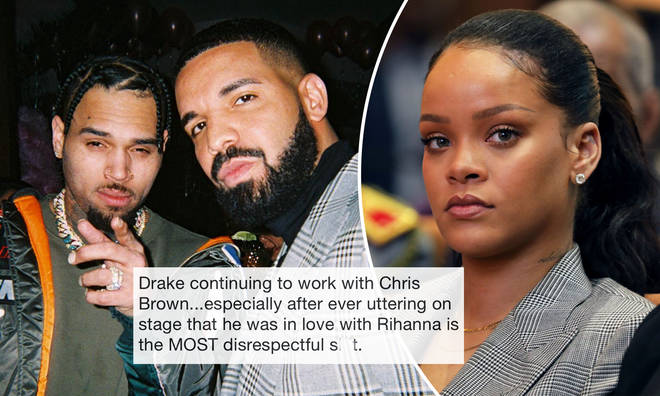 The rapper has been labelled "disrespectful" for working with Brown - who physically assaulted Rihanna in 2009 - on their new song 'No Guidance'.
While fans of Drake and Chris Brown rejoiced as the pair released their hotly-anticipated joint single 'No Guidance', many people were left unimpressed by the union.
Drake, 32 and Breezy, 30, famously put an end to their long-running feud at the end of last year after seven years of bitterness, which was allegedly sparked over Drake's rumoured relationship with Rihanna.
After igniting a new friendship, both of the male chart-toppers teased that some joint music was on the way and, lo and behold, 'No Guidance' arrived last week.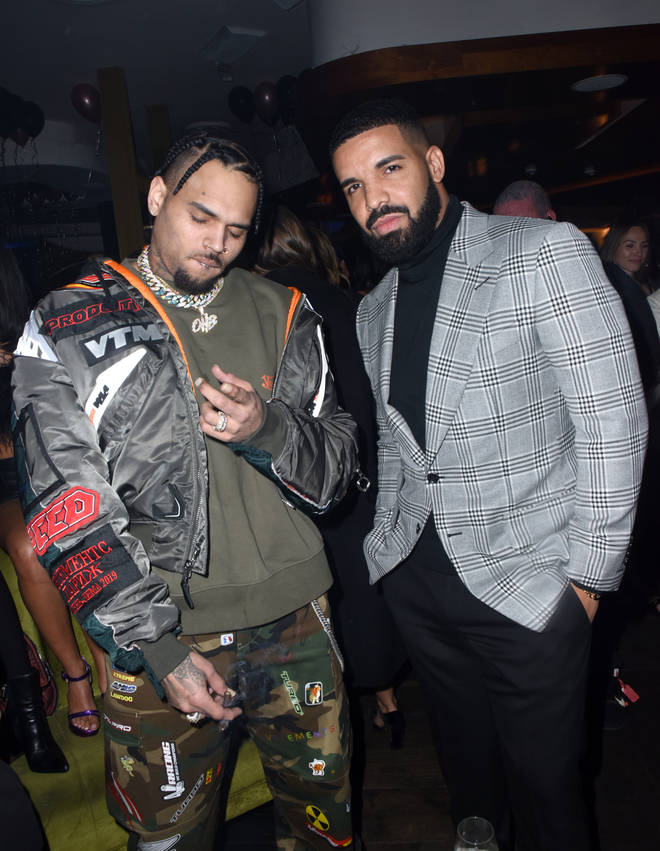 However, people are criticising Drake for working with Chris Brown, who infamously physically assaulted Rihanna in 2009, and are referencing the moment Drake declared his love for the 'Needed Me' singer very publicly at the 2016 VMA's.
While it appears that Rihanna has forgiven Chris Brown for the abuse she endured a decade ago - the pair rekindled their romance in 2013 and have since collaborated on music - social media users are labelling Drake's decision as "disrespectful."
"I'm old enough to remember when Chris Brown beat up Rihanna. I don't understand why Drake would work with him. I thought he respected her," wrote someone on Twitter.
In an interview with Vogue last year, Rihanna described how "uncomfortable" she felt when Drake confessed his love for her on stage, before admitted that they "don't have a friendship now."
"It is what it is," she added. The 31-year-old, who was recently hailed the world's richest female musician, has since moved on with businessman Hassan Jameel.