Aeko Brown: How to pronounce Chris Brown's baby's name
2 December 2019, 16:07 | Updated: 2 December 2019, 16:16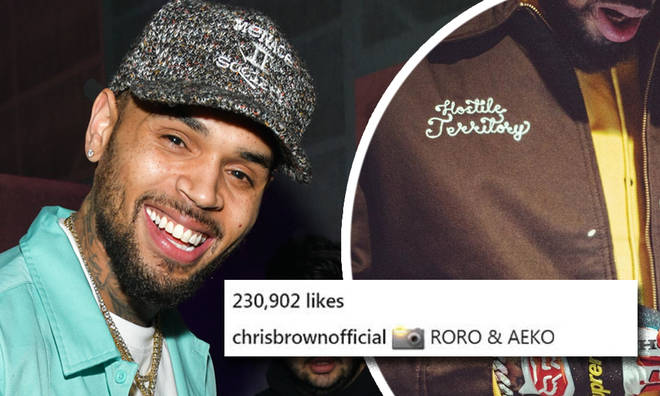 Chris Brown fans are convinced that he's just had a baby boy and that his name is Aeko.
One deleted Instagram post was all it took to convince Chris Brown's fans that not only has he just welcomed a baby boy to the world but that this rumoured baby boy was also called Aeko.
In the deleted post, Chris Brown shared a close up picture of himself showing off his racer coat and gloves in typical C Breezy style, but fans quickly picked up on the fact that Breezy's jacket had the words Roro & Aeko on it.
toRoRo is a nickname which Chris Brown calls his daughter Royalty and so fans quickly claimed that the word Aeko must be the name of his alleged newborn son.
But how are we supposed to pronounce the name Aeko if it is indeed the name of Breezy's son? Well according to Chris Brown himself in the Instagram caption which he later deleted, he revealed that Aeko is pronounced 'Echo'.
So if all the hints and cryptic posts are to be believed, Chris Brown now has two children - Royalty and Aeko (Echo)!

> Download Our Free App For All The Latest News!