Chris Brown Drops First Song Since Rape Accusation, 'Who Dis?' - LISTEN
29 January 2019, 16:27 | Updated: 29 January 2019, 16:28
The 'Undecided' singer has released his first song, titled 'Who Dis?', since being arrested on suspicion of sexual assault during a recent trip to Paris.
Chris Brown has released a new song titled 'Who Dis?', just days after being arrested in Paris on suspicion of rape.
The 'Undecided' singer, who was later released from jail, dropped the surprise song after being accused of sexually assaulting a woman at a hotel in the French capital.
In 'Who Dis?', the 29-year-old appears to being singing about cheating on his girlfriend and being caught in the act:
"Who this b*tch all up in my house?
Why she hiding behind the couch?
H*e don't know me, no, you don't know me
No, don't get up, f*ck around and I'ma lay you out."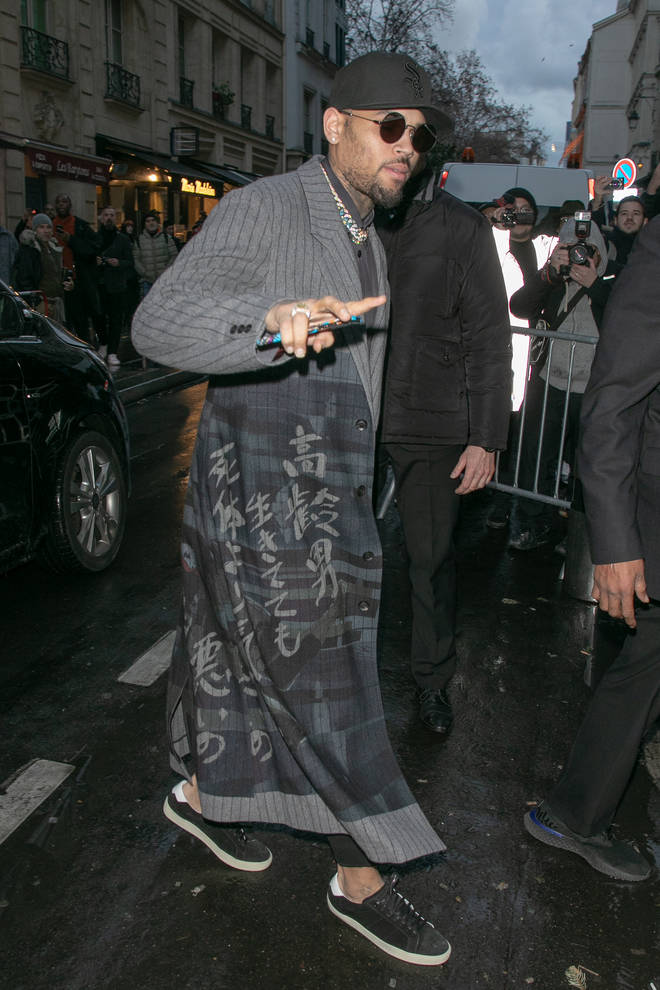 According to Genius, the song was originally teased at the beginning of 2016, while Breezy has also played it at a number of club appearances, including a version featuring Migos.
Brown has vehemently denied all accusations made against him. The alleged victim revealed 'details' of what she described as a "violent" assault, while Brown released a statement accusing her of lying.
The R&B crooner, who is said to be dating a woman who bares a striking resemblance to his ex-girlfriend Karrueche Tran, is now selling t-shirts with the catchphrase emblazoned on.