Cardi B Exposes Herself After Suffering Major Wardrobe Malfunction Live On Stage - WATCH
18 June 2019, 11:10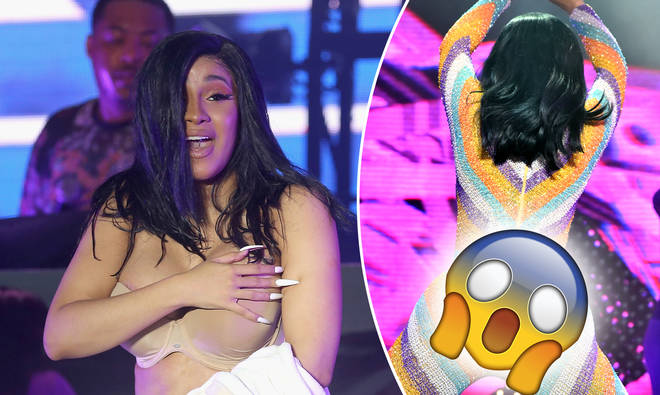 The 26-year-old 'Press' rapper suffered a major wardrobe disaster during her performance at Bonnaroo festival - her second stage appearance following plastic surgery complications.
Cardi B made her second return to the stage this weekend following plastic surgery complications from her liposuction and breast augmentation surgeries she underwent earlier this year.
And the 26-year-old rapstress certainly made an impact at Bonnaroo music festival on Sunday, after suffering a major wardrobe malfunction on stage as the back of her mesh jumpsuit split.
The 'Press' hitmaker was wearing a skintight, multi-coloured all-in-one which tore in half down the seam while she was dancing and twerking around the stage.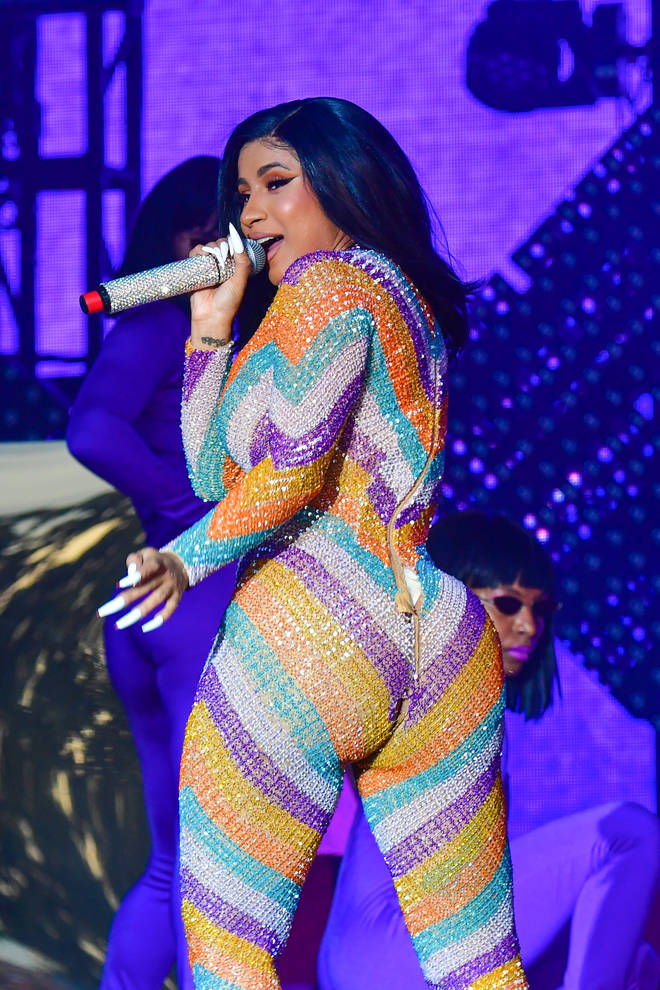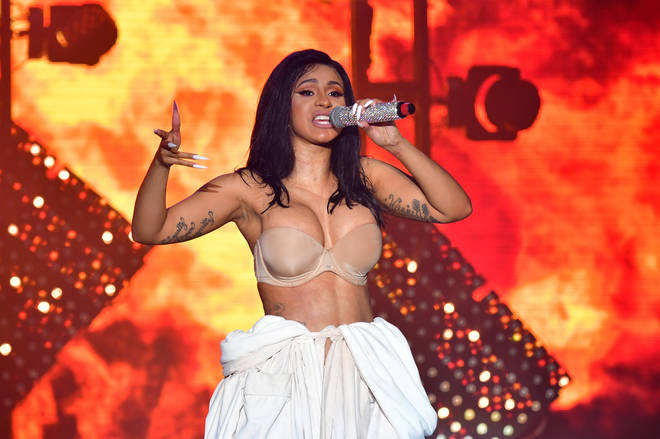 Undeterred by the mishap, Cardi ran off stage and quickly returned wearing a white bathrobe over the top of her underwear, and managed to complete the rest of her set.
Onlookers and fans praised the mother-of-one on how she handled the malfunction. "Cardi b in a robe at #bonnaroo is a mood," wrote one fan alongside footage of the moment.
"Cardi b ripped her sequined skin tight full body suit a couple songs into her bonnaroo set and had to run back stage to change," documented another viewer.
"When she walked back on stage, she yelled "I'M BAAAAACK" and was wearing a white bath robe, which she wore for the rest of her set. I stan."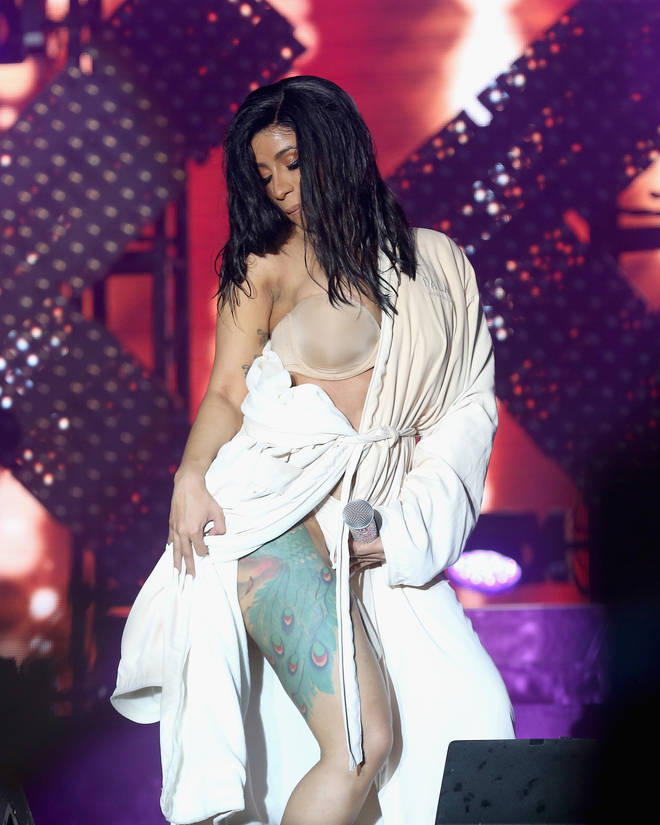 Cardi recently received backlash after cancelling a number of scheduled performances, including Manchester's Parklife Festival, under doctor's orders following her recent plastic surgeries.
The rapper ranted on Instagram readier this month that she's lost "million" after dropping out of her lined-up shows.