Cardi B 'Victim' Speaks Out After Rapper Admitted 'Drugging and Robbing' Men in Video
27 March 2019, 14:56 | Updated: 27 March 2019, 15:02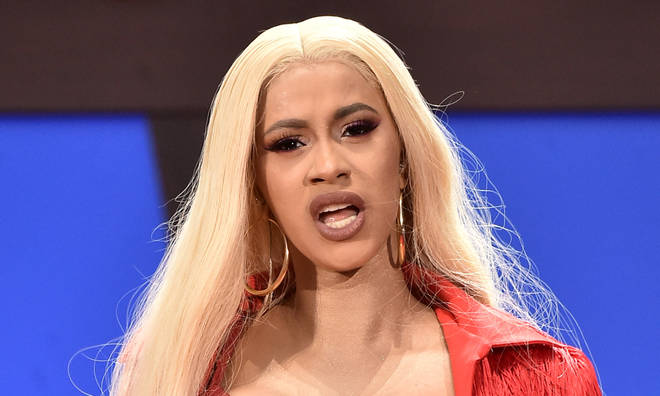 Cardi B confessed to drugging and robbing men when she was working as a stripper and now the first 'victim' has revealed his story.
In a resurfaced Instagram Live video, 'Please Me' rapper Cardi B confessed to drugging and robbing men when she worked as a stripper before her music career - now one of her alleged vicxtims has come forward.
Despite Cardi B issuing a strong statement on Instagram after receiving a huge backlash from the resurfaced video, Kevin Smith has claimed that he was one of Cardi B's victims and detailed his story.
In his statement, Kevin Smith claimed that Cardi B robbed him around 5 years ago and that she stole his iPod Touch, Louis Vuitton belt and $850.
Kevin said: "I was in New York about five years ago training and my trainer suggested we go to a strip club. Normally, I would've turned him down but this time I decided to go. So, boom, we go to the strip club and I meet Cardi, I'm feeling her and convinced her to come back to the room with me to have a drink. I'd been drinking already so I had to piss, I slid to the bathroom and came back and finished off my drink".
"Last thing I remembered was she was twerking on me, music blasting and that was it. The next morning, I saw a used condom on the floor and then I noticed all the cash I had which was about $850, my Louis Vuitton belt and my iPod touch was missing. I tried calling her several times but i soon realized she gave me a google voice number."
Cardi B's alleged victim added, "I know she did it but I couldn't prove it so I never went to file charges mainly because I did not want my fiancée at the time to know what had happened so I took my 'L'. I can't lie, it was certainly traumatizing and as a man, you never want to admit you were taken advantage of. No man wants to say #MeToo".
According the state of New York, statute limitations mean Smith is still able to to press charges regardless of the incident being five years ago. It is unclear whether Smith intends to press charges at this present moment.
> Download Our Free App For All The Latest Cardi B News!