Cardi B slams Offset cheating claims after 6ix9ine's girlfriend exposes alleged flirty message
4 December 2019, 13:18 | Updated: 4 December 2019, 14:11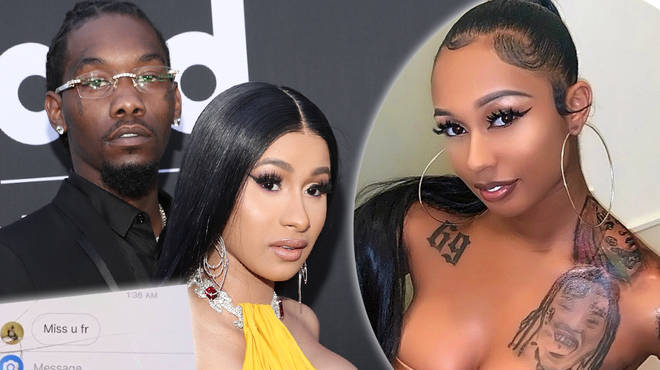 Rapper Cardi B and her husband Offset has denied cheating claims in a video recent video. This comes after Tekashi 6ix9ine's girlfriend exposed a flirty DM from the Migos rapper.
Cardi B has responded to Tekashi 6ix9ine's girlfriend's claims that Offset cheated by sending flirty DM's to the Instagram model.
Tekashi 6ix9ine's girlfriend, Jade, took to Instagram to post a video showing message from Offset's Instagram account which read "Miss us fr."
The 27-year-old jumped on Instagram to clear up the cheating rumours, while her husband and their daughter Kulture, was standing right behind her.
In fact, the "Bodak Yellow" rapper claimed that Offset's IG and Twitter accounts had been hacked.
In a now-deleted Instagram post, Cardi made a video saying "Hey guys, so as you can see, this guy's Instagram has been hacked. We look crazy, we just woke up."
"We've been sick throughout the whole damn night [...] Anyways, you know, I know babe, you've done some dumb s***"
"Everybody knows he's done some dumb s***. But come on now, [he's] not dumb, he's not crazy, we've been so good, we had a sweet weekend, our life has been good, he's not going to play himself like that."
"That's why I'm not going to entertain that, that's why I'm not getting rowdy. Simple as that."
It all began when Tekashi 6ix9ine's girlfriend tagged Cardi B in a post exposing Offset's DM to her. She captioned the video "Your wife @iamcardib has a OPEN CRIMINAL CASE, why are you writing me you don't respect her??????? There [is] a lot of s*** I haven't exposed yet, but there's a time for that."
Offset later uploaded a video of his Twitter account's privacy settings with Cardi claiming the hackers were trying to reset his password. Offset also uploaded a video showing now-deleted explicit tweets from his account.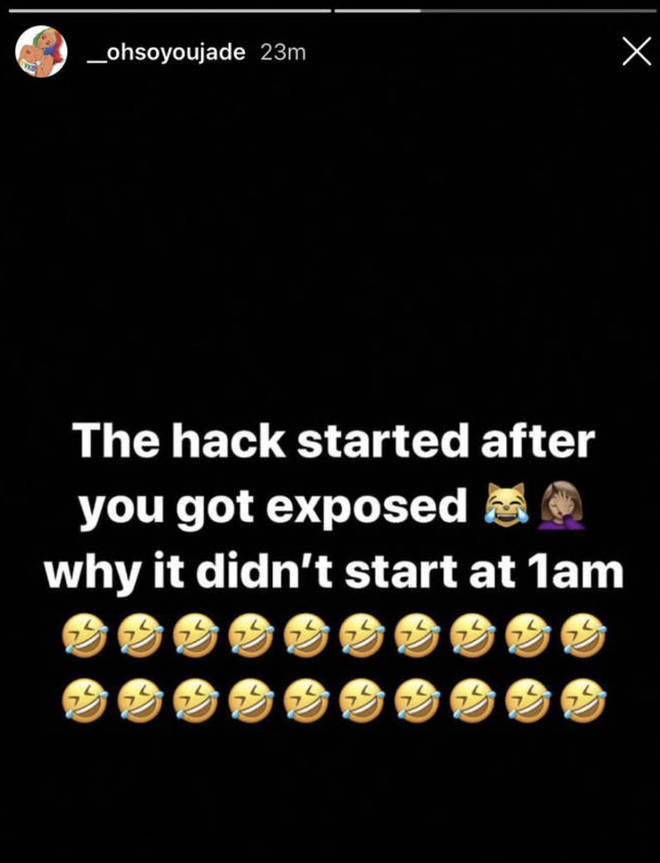 After the couple responded, Jade hit back and claimed the DM happened before the hack. 6ix9ine's girlfriend post read" "the hack started after you got exposed." She added "Why it didn't start at 1am."
Cardi responded again with a message to Offset on Instagram saying: "Babe just relax. Both waking up to the bulls***."
What do you think ?