Cardi B defends T.I after he admits taking his daughter, 18, to "check her hymen"
25 November 2019, 12:29 | Updated: 5 February 2020, 15:10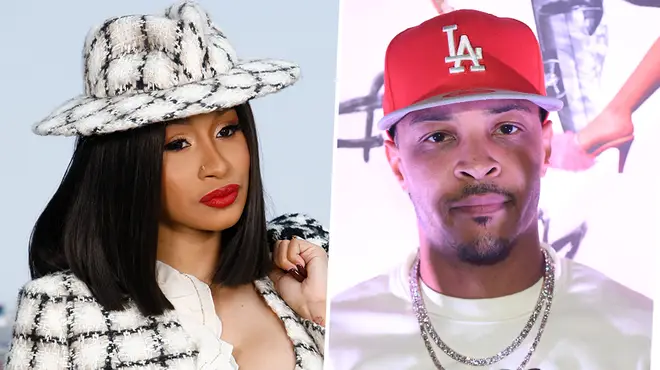 Singer Cardi B has revealed that she supports T.I, despite the recent backlash against him. The Atlanta rapper recently revealed he takes his 18-year-old daughter to "check her hymen".
Cardi B recently revealed that she will continue to support her Rhythm + Flow peer T.I., after he recently revealed he takes his 18-year-old daughter to check her hymen.
The "Money" rapstress recently spoke out about her relationship with T.I since filming the popular Netflix rap competition show.
In a recent interview with People, Cardi expressed how much she enjoyed getting to know T.I. and Chance The Rapper during the filming of Rhythm + Flow.
Cardi revealed that the rappers knew each other before filming, however, due to them working together, they formed a closer bond.
However, Cardi B revealed that she is down to support T.I and Chance throughout anything, more specifically hinting towards T.I's recent backlash.
"Every single time that I see them on social media I be like, 'That's my brother, that's my brother,'" she said. "If they wrong or right, that's my brother and that's that" Cardi told People.
During her interview, Cardi referred to both T.I. and Chance as her "brothers," and Cardi revealed that she would continue to be there for them if they needed her.
T.I has received severe backlash after he revealed that he takes his daughter Deyjah Harris to the gynaecologist to "check her hymen".
Many fans disagreed with his parental method and labelled him "possessive and controlling". Harris herself deleted her social media accounts due to her father publicly speaking on her private information.
However, some people have backed T.I, claiming that it's his right as a parent to check his daughter's hymen with her, if he wishes too. Cardi is seemingly one to defend him claiming she will support him, despite his alleged wrongdoing.