Cardi B Hilariously Shrugs At Tekashi 6ix9ine's "Snitch" Question & Her Fans Lose It
25 September 2019, 14:59 | Updated: 25 September 2019, 15:02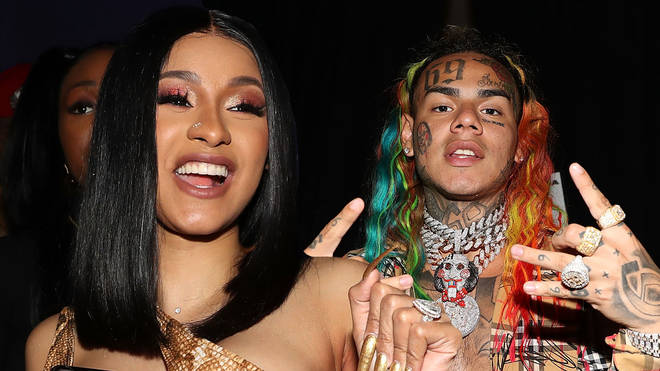 After spotting the 'Bodak Yellow' star at the mall, a fan asked her whether incarcerated rapper 6ix9ine was really a "snitch" - and her reaction left them howling.
Last week, Tekashi 6ix9ine's highly-publicised trial heated up after Cardi B was surprisingly mentioned in court - albeit through some slightly misinterpreted reports.
There was speculation that 6ix9ine, real name Daniel Hernandez, named Cardi as a member of the Nine Trey Bloods. However, he actually named her as a member of a different set of the Bloods.
Cardi responded to the rumours on Twitter and, after being spotted at the mall this week, fans couldn't help but bring up the situation with the rumoured "snitch".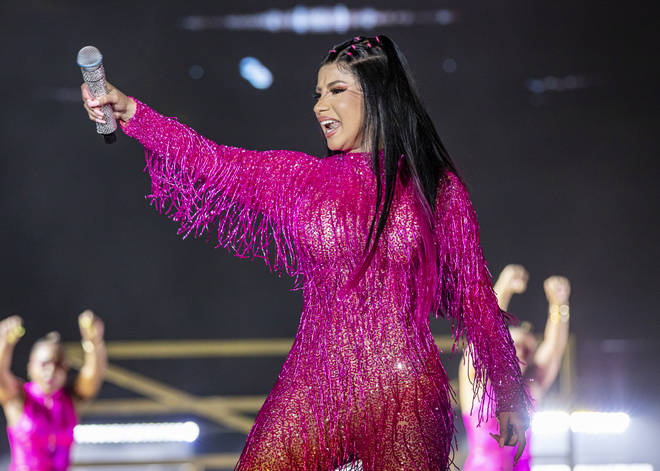 During a recent shopping trip, the 26-year-old was bombarded by a group of excitable fans, one of whom loudly asked Cardi on her opinion of the claims made against Hernandez.
"Yo Cardi, is 6ix9ine a snitch?" they yelled as Cardi tapped away on her phone with her hood up. The rapstress didn't say anything, but shrugged comically.
The crowd surrounding her erupted into laughter. Last week, Cardi hilariously responded to the rumours surrounding her gang affiliation with a viral meme of Keke Palmer.
Meanwhile, Cardi recently came under fire after being accused of 'fat-shaming' a young woman online.
The 'Bodak Yellow' rapstress replied to a user on Instagram who was bashing her songwriting skills, accusing her of needing assistance on some of her biggest tracks.
In retaliation, Cardi wrote back, "Stick to your diet," resulting in the mother-of-one being faced with criticism and 'fatphobia' accusations.