Cardi B Addresses Rumour She Is Planning Surprise 'Lucid Dreams' Remix With Nicki Minaj
5 July 2018, 10:19 | Updated: 5 July 2018, 10:20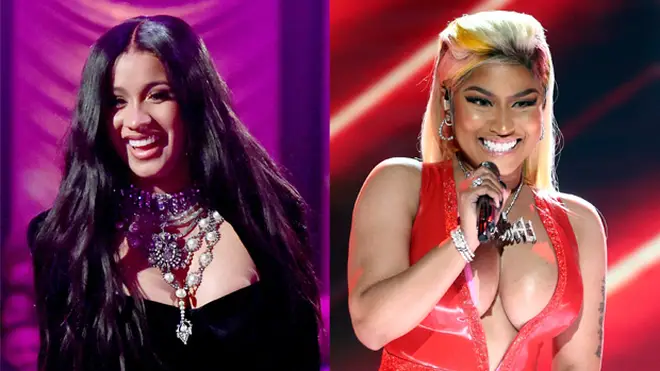 Will Cardi and Nicki work together again?
Cardi B has responded to rumours that she is secretly working on a remix of Juice WRLD's hit single 'Lucid Dreams' alongside rival Nicki Minaj.
Fans began speculating about the potential female collaboration following reports on social media.
However shortly after Pop Crave revealed the speculative remix, Cardi B responded to the rumours.
"Dope but it's not true," she said on the brand's Instagram post.
The idea of the Cardi B and Nicki Minaj collaboration drew a very mixed response from fans on social media, following their previous 'Motorsport' song with Migos.
At the time 'Motorsport' was released, both artists were revealed they were unhappy with each other of the way the song was put together.
Nicki Minaj cried over the way she thought Cardi handled the collaboration, while Cardi B made cryptic suggestions the pair had problems.
Meanwhile, Nicki Minaj is currently working on her upcoming album 'Queen' which is set for release in August, while Cardi B is set to have her baby in the next few weeks.