Cardi B Reignites Her Feud With Nicki Minaj After Leaving This Cryptic Comment
1 May 2018, 10:51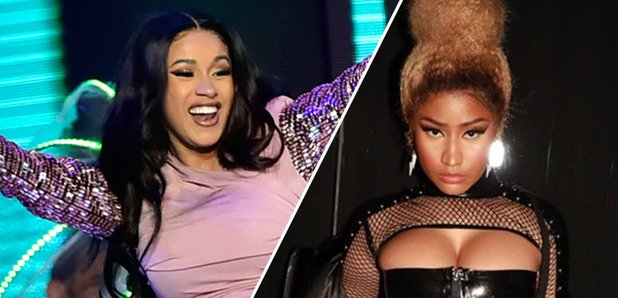 The 'Bodak Yellow' rapper made a fiery remark.
Cardi B appears to have reignited her ongoing feud with Nicki Minaj - and she's not holding back.
The 'Bodak Yellow' rapper left a comment underneath a photo of her sister, Hennessy Carolina, which was taken from her recent photoshoot for Paper magazine.
However, after one user slammed Cardi for supposedly keeping silent on her highly publicised spat with Minaj, the Bronx native hit back.
"Answer why you got such a pressure with Nicki when she was so nice to you h*e" wrote the user, to which Cardi replied, "Nice how? Tell me?"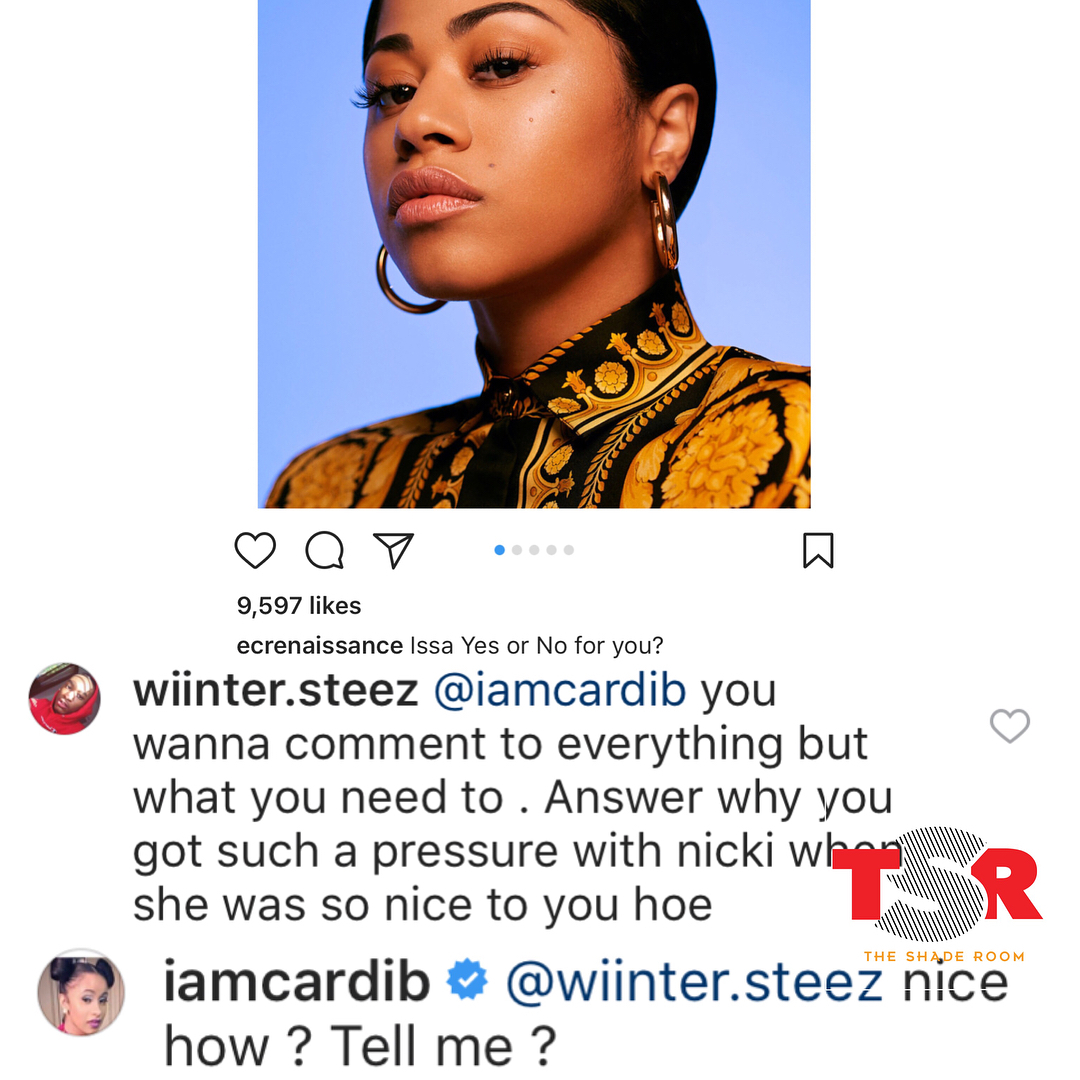 Following their involvement on the Migos track 'Motorsport' last year, Minaj burst into tears during a recent interview whilst discussing the way Cardi B addressed her verse.
The 'Chun-Li' rapper later took to Twitter to clarify her comments, which sparked an unsettled feud between the pair.
Interestingly, Cardi recently issued a threatening warning to women who have started 'beef' with her since she got pregnant, although she didn't specify which 'beef' she was referring to.
"Yes, b*tch, we gon' beef forever," she said. "Ever since I got pregnant, all of a sudden I've got this new beef. Every day b*tches got something to say."
"Wait 'til I drop this baby, what's good? B*tches was talking crazy, watch when I drop this baby."
Minaj is yet to respond to Cardi's latest comment.