Nicki Minaj Unveils Racy 'Queen' Artwork & Hails It Her "Greatest Work To Date"
8 June 2018, 12:23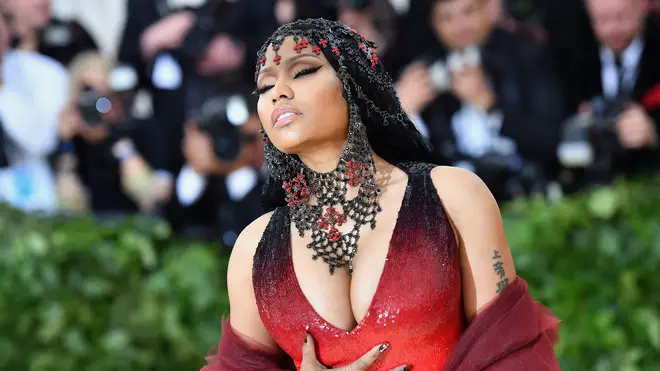 The album is set to drop 10th August.
Nicki Minaj has revealed the official artwork for her upcoming album 'Queen'.
The rapper took to Instagram to unveil the cover of the hotly anticipated album, which is set to drop on a newly-revised date of 10th August.
Designed by Mert and Marcus, the raunchy artwork sees Minaj channel her inner Egyptian monarch as she perches on thick tree branch against a burning sunset.
"My greatest work to date," she wrote alongside the image. "Thank you for your patience & love. Pre-Order next week w|my 2nd single."
Ahead of the album, Minaj has released two songs 'Chun-Li' and 'Barbie Tingz', both of which have accompanying music videos.
The rapstress is also set to headline Jay Z's 'Made In America' festival in September alongside ex-boyfriend Meek Mill, and is set to appear on Ariana Grande's new single 'The Light Is Coming'.
Meanwhile, Nicki has recently been romantically linked to Eminem. After the rapper recently screamed her name onstage, Nicki joked that she was "utterly afraid" of him.