Cardi B Slams Lawyer For 'Judging' Her "Runway" Courtroom Attire In New Video - WATCH
15 July 2019, 11:15 | Updated: 15 July 2019, 12:00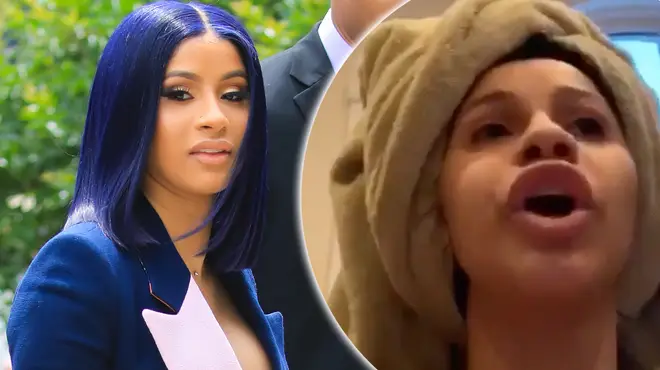 Cardi B took to Instagram to call out a lawyer for judging her high-fashion courtroom attire. The "Money" rapper stands for women being able to wear whatever they want to wear.
Cardi B has been trying to keep her legal case low key, where she was accused of being involved in an alleged incident that took place at Angels Strip Club in Queens, New York last August.
However, the "Money" rapper let loose on Instagram, after coming across an article in the New York Post where the prosecutors lawyer spoke on Cardi's courtroom attire.
The article included quotes from Joseph Tacopina, who is the lawyer that is representing the alleged victims in Cardi B's case. Tacopina critiqued Cardi's high-fashion clothing choices that she wears to court.
The lawyer said "Cardi treats her trips to the courthouse like a runway show," Tacopina told the New York Post.
Cardi took to Instagram to called out Tacopina for focussing on what a woman chooses to wear on her body, instead of the cases she is working on.
The 26 year-old rapper said "I don't dress inappropriate when I go to court. I dress like a young f**king lady," Cardi told her Instagram followers.
She continued "Where am I supposed to get my suits from H&M?". During the video, Cardi gave an example of one occasion when she had to go court early in the morning with no makeup on.
In the video, Cardi B also points to the fact Tacopina is representing Meek Mill, who is currently fighting for criminal justice reform, but trying to judge her on her appearance.