Nicki Minaj SLAMS Cardi B Fan Who Claims She 'Never' Supports Female Rappers
15 July 2019, 10:29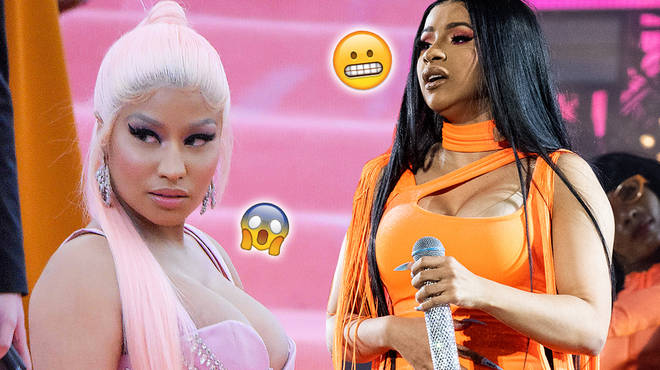 Nicki Minaj has responded to a fan who claims she doesn't give props to other female rappers in the hip-hop industry, like Cardi B does.
Nicki Minaj has been quite active on social media recently after responding to critiques who claim she doesn't support other female rappers.
The "Queen" rapper recently clapped back at a fan who tried to pit her against Cardi B, insinuating that Nicki wouldn't take out time to support female rappers, like Cardi B would.
The " Megatron" rapper recently took to Instagram to share a montage of clips from her past interviews, where she paid homage to female rappers.
The video proved that Minaj praised those who came before her such as Lil Kim, Remy Ma, and Foxy Brown. The 36 year-old rapper also gave light to new female artists who are up and coming.
Cardi B, who was once beefing with Nicki, also took to social media recently to respond to Jermaine Dupri's criticism of female rappers.
In the video that Cardi B posted, a Twitter fan wrote underneath Cardi's post saying "Nicki would never" insinuating that Nicki wouldn't ever acknowledge other female rappers.
Nicki clapped back at the fan and wrote "Clown tingz," on Twitter. She continued "Keep my d*ck out y'all mouth. 6 days ago NICKI started posting DIFF FEMALE RAPPERS ON HER PAGE."
Minaj added "Btchs who write raps & respect an authentic come up. Yesterday y'all started this clown convo. Don't fkn mention me. I'm the fkng GOAT. anybody who don't know that".
What do you think of the female rappers supporting other female rappers debate ?