Cardi B Pleads Not Guilty To New Charges In Strip Club Assault Case
26 June 2019, 10:48 | Updated: 26 June 2019, 10:52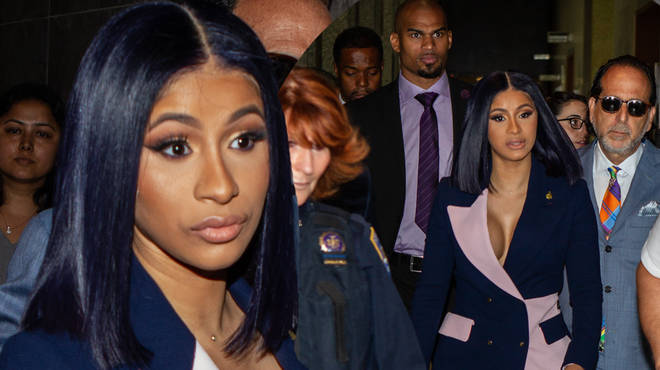 Cardi B has plead not guilty to her strip club assault case, after being indicted on 14 charges.
Cardi B was recently indicted following her alleged involvement in a case where two strip club employees claimed the star ordered an attack on them.
The 26 year-old rapper has been indicted on 14 charges. However, news emerged earlier today after Cardi plead not guilty in court.
According to TMZ, the New York rapper appeared in court today (Jun 26th) and pleaded not guilty the charges. The "Money" rappers lawyer previously had declined the judge reading the charges out loud in court.
The judge reportedly revealed to Cardi that she is being charged for second degree attempted assault along with other charges. Two co-defendants were arraigned and plead not guilty before the court.
The "I Like It" rapper was initially charged with two misdemeanor charges for the alleged incident which took place at Angels Strip Club on Aug. 29, 2018.
However, in April, Cardi rejected a plea deal. After the deal was rejected by Cardi, the grand jury indicted her on a 14-counts of offences.
Cardi was initially arrested after the two alleged victims Jade and Baddie Gi claimed Cardi B ordered an attack on them after rumours emerged that they were sleeping with Offset.
If Cardi B is convicted, she could potentially face up to four years in prison.