Cardi B Shouts "I Ain't Going Jail" On Stage Following Assault Charges Indictment
24 June 2019, 11:30 | Updated: 24 June 2019, 11:55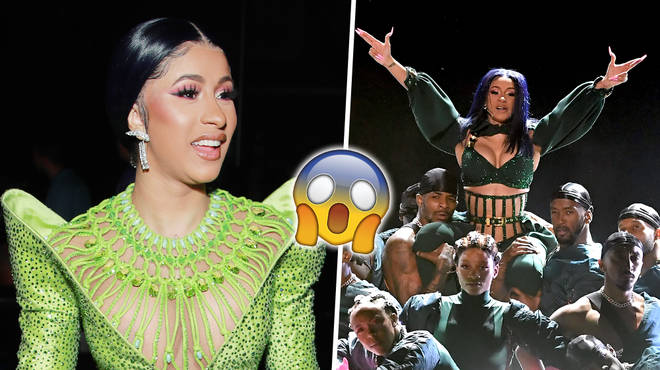 Cardi B has responded to her assault charges indictment on stage during her performance at the BET Experience in Los Angeles.
Early last week, Cardi B was indicted on 14 charges for her alleged involvement in a strip club brawl, whick took place last summer. On Saturday (June 22), Bardi addressed the charges during her performance at BET Experience in Los Angeles.
The "Money" rapper took to the stage and amazed the crowd with her performance. While she was on stage, the Bronx rapper took the opportunity to let her fans know that she doesn't believe she will be going to jail.
The 26 year-old rapper chanted "I ain't going to jail. I ain't going to jail," during her stage performance.
She continued: "F*ck you mean? I ain't going to jail, I got a daughter," she added before performing the "Finesse (Remix)"
It is safe to day Cardi is confident about beating the case. The "I Like It" rappers charges include two counts of felony attempted assault with intent to cause serious physical injury, criminal solicitation, conspiracy and harassment and more.
I scrapped my knees so crazy today at BET experience 😩😩😩I had a good time tho .

— iamcardib (@iamcardib) June 23, 2019
Cardi B allegedly had involvement in an incident at Angels Strip Club on Aug. 29, 2018. Cardi has been accused of throwing chairs and bottles at two bartenders, Rachel Wattley (Baddie GI) and Sarah Wattley (Jade).
The incident allegedly happened due to rumours that Sarah had been with the Cardi's husband, Offset. In April, The "Bodak Yellow" rapper rejected a plea deal. However, the star is looking to fight the case.